This is my game-design oriented weblog for news, announcements, thoughts on my projects and about roleplaying in general. Somewhat blunt and informal in style.
Direct links to blogged RPG content
---

Fantasiaroolipeli Petri Hiltusen sarjakuvista. Yli 200-sivuinen sääntökirja on kauttaaltaan taiteilijan itsensä kuvittama. Pelin maailmaa ja sääntöjä on kehuttu alan piireissä vuolaasti. Lisätietoja löytyy roolipelin omilta sivuilta tai monilta fanisivuilta ympäri verkkoa.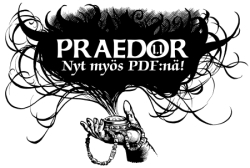 Praedor-roolipeliä saa nyt myös PDF-muodossa. Toimii erinomaisesti mm. tabletilta luettuna.

---

Free supplemental material and applications for using the FLOW game system.
---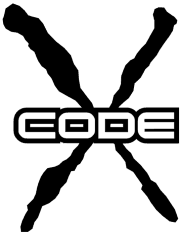 *FREE* Quick and dirty RPG system of survival horror and videogame-style gaming, bending easily to other action genres.
---

Downloadable PDF-game of the golden days of the American Gangster. Found your own mob and build an empire of crime in the spirit of Al Capone or Lucky Luciano!
The PDF-layout is arranged so that all you need to do is to print it out, two pages per paper, stack them and put staples through the middle. When you fold it, you'll have a neat A5-sized booklet.
Click and download. Fun, easy and free!
---

Our tribute to the ingenious dark future RPG "Syndicate" by Kalle Marjola. It is fast, rules-light, free and we love it! Enter the dark world of Syndicate!

No nude pictures of me or anything. Just me, me, me and me!
---
Now also available in ENGLISH!

Scifiä ja kauhua yhdistelevä roolipeli, jonka esikuva on kirja "Roadside Picnic" (suom. "Stalker", WSOY 1983). Julkaistaan Boris Strugatskin luvalla. Stalker-roolipeli käyttää osallistuvaa ja eläytyvää pelaamista painottavia FLOW-sääntöjä. Pelin omat sivut kertovat lisää.
Helsingin Sanomat nimesi Stalkerin parhaaksi suomalaiseksi roolipeliksi koskaan, sekä yhdeksi vuoden 2008 kulttuurielämyksistä.
---

Nasty roleplaying game of a bleak future torn between totalitarianism and anarchy. Set in Central Asia of 2039.
Characters are wasteland bandits trying to survive by raiding government transports and agricultural settlements. Some dream of a better future or a revolt against the ruling government but most are just counting the days by the number of rounds left in their gun.
The European version is available from Fantasiapelit Ltd and the North American version from Renaissance Ink.
Character sheet now available as a PDF.