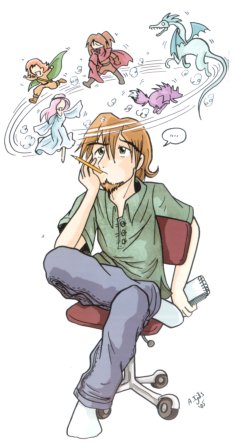 29-Nov-2005: For Fuck's Sake!
Anti-copyright tip: Stay.The.Hell.Away.From.Sony. They have just been sued about their other DRM standard, the MediaMax. It is not as big a security problem as XCP was but it meets the criteria set for spyware. The user is not informed of the program's features and that it reports his actions to Sony servers. Even if the user refuses to accept the user license, MediaMax still installs 12 megabytes of data on your computer. It is as of yet unclear what that contains and what exactly MediaMax is reporting to Sony. But as we have already seen, anything is possible, even the impossible. XCP was detected after about 3 million sales. There are more than 20 million MediaMax records out there. Currently only EFF has sued Sony about this but the state of Italy is reportedly conducting its own cyber-security investigation into the matter.
Just when I had got the latest rant on girls and gaming off my chest, YLE (Finnish State Broadcasting Company) makes me angry about it all over again. They come to Rovio to do a piece for some youth program and our CFO tells them that we do "wargames, action games, horror games and roleplaying games". Then the reporter asks: "What about games for girls?" If I am in the picture, you can probably see a little dark cloud over me with lightning flashing in all directions.
CFO, well aware that I was within earshot and approaching the point of spontaneous combustion, replied: "I don't think there is such a thing as 'games for girls'. Girls are just as fragmented customer group as boys are."
It was an excellent answer. First class. Within top-10 of the game industry answers to such a question, actually. No other gaming company in Finland (with the possible exception of Remedy; I have never heard their reply to this question) and very few in the whole wide world would have said it. It is the obvious truth, isn't it? But neither the media nor rest of the game industry dare face up to it.
Here is my prediction on the future of gaming: Just like roleplaying games, within 10 years (and after several restrictions on content) digital games will be considered a "girly hobby" and both boys and the media will have moved on to something else. Luckily, I am already doing games for girls. You know; games about war, action, horror, roleplaying and the like.

27-Nov-2005: Society and Gaming Girls
Let's kick off by saying that Marika's mini-column "Writing on the Wall" (Seinäkirjoitus) in November Pelit -magazine was excellent and gave me a whole new perspective into the idiotic assumptions associated with gaming women. Her point was that although women now play video games, the common assumption is that women are "constructive instead of destructive", do not like competition, are less aggressive and all that crap. This assumption is based on the Western society's idea of the feminine, which also affects the upbringing of girls. Girls are poorly included in the gamer sub-culture, have smaller allowances and their parents won't buy them computer games. Showing controlled aggression is socially acceptable only for boys. Girls are supposed to be caring, nurturing and social. Deep down, everyone knows this is bullshit but that is how the social roles in our society work.
I was told yesterday by several women that when parents are not around, Barbie games for little girls really go for the hardcore and the dolls bear the brunt of their frustrations and suppressed aggression. For a girl, it is not proper to express such sensations in a company and hence the shock caused by the idea of girls playing aggressive games. This shock forms a social treshold for girls potentially interested in games and not all of them can cross it. Still, Mariosofia (2002) observes that 43% of seventh-grade girls (by now high school 1st and figure is likely to be higher) plays video games at least once a week. A non-gamer lady doing her master's thesis on Gamer Women told me that the figure was followed by some pretty interesting assumptions. Having Mariosofia on my shelf, I looked it up. Sure enough, it did.
For example, it had a piece of interview where teen-aged girls first lamented the fact that all games seemed to be geared for boys (and judging by their reactions) were not proper for them to play. But when the interviewer asked what kind of games they would like to see on the market, they were well-satisfied with the current offering (of violent racing, action and strategy games). I've seen this thing also myself: in a train a teen-aged girl enthusiastically tells her friend what Battlefield 2 is all about, in great detail. Then the train reaches Helsinki and it is time for the girls get out. "Luckily I don't play it", says the girl. "I might get hooked." Having thus re-asserted her femininity to herself and her female companion, she exits the train.
Mariosofia also draws some strange conclusions on the numbers so that their findings conform with the expectations of society. While 43% of young girls played games, they still aren't considered gamers because they only play games 1-4 times a week. It seems that a boy gamer who sits glued to his chair for 6+ hours a day (and who is by medical standards an addict) is the norm here. If a girl goes to ride horses once a week, she is considered to have riding as a hobby. But it is not a hobby if she plays games as often. The society around them defends itself agains the idea of women gamers by re-definining the criteria of a "hobby" into something that would be better described as "compulsion". It is the same thing I commented earlier: if a gaming company puts "must be fanatical about games" into a job ad, they are getting more applications from social misfits than gamers of either sex.
Is it a coincidence that the public alarm about the violent content in games made front-page news around the same time that gamer girls showed up on the radar? Nobody cared shit about boys blowing each other to bits in virtual battlefields but the prospect of girls joining them was too much to bear for the self-appointed social controllers. Girls are also invisible in the gamer community and mostly keep silent in the media, thus contributing greatly to the stereotypes. Why? To avoid a social backlash. To keep their hobby private. To hide this demonstration and outlet of aggression. It is the same reason why Barbies only get drunk, beat each other up and have girl-to-girl sex when played alone.

26-Nov-2005: Making Myself Useful
I have been doing all sorts of useful stuff lately. Oh, to hell with it! I've been mostly playing EVE, although I did finish Praedor v1.1 for printers and agree on a Stalker test-play campaign for spring. Even now I am writing this just because EVE has its daily maintenance shutdown and I am bored. I get these spells like every now and then, followed by a hangover period during which I almost quit the game and close the account. EVE has this cunning system where you can just select a skill to be trained and then stay out of the game. Even if you are sick of the sight of the EVE interface, the game still does something for you by training your character.
There was an interesting discussion on p&p roleplaying in the world EVE in the IRC the other day. EVE has the same problem as books written about a setting: it only offers a very limited viewpoint (that of a pilot) into the setting. The short stories on EVE website are crucial in understanding the rest of the setting and the role of ordinary people, like the myriad crewmembers who perish every time you lose a ship. The scifi boilerplate "adventuring party + ship" format would work here as well. Most of the group would be the crew and the pilot in his pod would be a kind of an omnipresent entity around them during the trip. At destination they dig the pilot out of the pod and give him a fusion rifle, and team leadership transfers to a ground operation specialist.
I am not going to do a game on EVE but I have been thinking about writing a short story, running a small adventure or how an FPS-mod set in the EVE Universe would look and feel. There are plenty of opportunities here; perhaps even more than CCP has realised. Then again, EVE fan community is one of the most active in any mmog. I would expect the fan asset output of WoW to dwarf it because of the sheer subscriber volume, but for a community of 70,000 gamers these people are very creative and smaller communities abound.
I am becoming established as an author of quasi-realistic mobile wargames. Sales-wise War Diary: Burma is doing extremely well despite its oft-criticized combat resolution system. War Diary: Crusader is out now and got slightly better reviews. And while Airgamer.de lamented the lack of a map (the play area itself is supposed to act as a map but people don't always think what you want them to), this time they applauded the combat resolution mini-game. I just hope it will sell as well as Burma. However, it will be the last War Diary with a separate and often rather abstract mini-game for the combat. Future War Diary games will have context-relevant combat interfaces.

22-Nov-2005: Raising Kids
I am the last person in the world to talk about raising kids but some of my friends have some of their own and as usual I could not keep my big mouth shut. I intend to give my godson a complete freedom of choice from our home DVD collection by the time he is 4, provided he does not watch anything alone. Our home DVD collection has obviously an ample selection of war, horror and violent science fiction action movies. "You can't be serious?!" was the immediate reaction. Oh, but I am. Dead serious, although I will obviously give my godson viewing recommendations as he is unlikely to be literate at the time and he would be old enough to tell me what he is interested in. At the age of 4, I saw Star Wars: Episode IV in a movie theatre. I could not make heads or tails of what was happening but I loved every minute of it.
If my godson (when he is 4 years old) wants to watch Aliens: Director's Cut with me, I will let him. I would have loved it at his age. But he could not do it alone and there would be have to be pauses where I explain what is happening and who said what. We will also have a pre-condition that the film is stopped the moment he wants to stop watching. Under these conditions, anything from Apocalypse Now to Underworld is okay.
There was a moment in my early childhood when I realised there are people who try to prevent me from watching certain films, reading certain books or listening to certain kinds of music. All my life, from that moment to this, I have fought them. Although the final triumph only came with age, I scored several victories, especially with war films. They became my great passion when I was about 10. I have never had any trouble in separating fact and fiction, but that trait did cause me a few problems at the elementary school classes on religion...
Imagine a small and cute white-haired kid straight out of a Victorian painting raising his hand and saying politely (and speaking in perfect book Finnish): "Excuse me teacher, but this is the dumbest thing I've ever heard".
Yeah, they were shocked too and came up with non-denominational education when I moved on to comprehensive school. It made a whole lot more sense.

20-Nov-2005: Code/X:VOSTOK
Anti-copyright tip #11: http://www.eff.org/deeplinks/archives/004145.php
Don't buy Sony products.
Ever.
I've been asked what's the word on Code/X. It is true that has been no news since version 0.7. The first reason is that experiences from Code/X have also been useful for Stalker and the Flow in general and I've been applying them to Stalker (and to the Flow as a whole). The second reason is the same old: too much to do, too little time. I am working at Rovio games (check this out if you don't believe me), writing game reviews for Enter magazine, keeping up this blog, trudging on with getting Praedor v1.1 ever closer to the printers, writing Stalker and contemplating Varjojen Tarha.
Third reason is that I came up with a really cool idea for a Code/X campaign and it has been eating up my Code/X bandwith. I am calling it Code/X: Vostok because it is set in the near future in and around Lake Vostok in Antarctica. Those of you who are good with Google will soon find out that Lake Vostok is a body of liquid water in the interior and trapped under four kilometers of ice. It has been out of touch from the rest of the world for at least half a million and possible several millions of years. The exact shape and size of the lake is unknown but the main body, observed from seismic echoes, is thought to be long and narrow with the surface area roughly equal to Lake Ontario (or Lake Ladoga, if that is easier to grasp). Now what do the players do down there? Kill monsters, obviously.
But it isn't so simple. I like my games to follow the conventions and even cliches of their respective genres. Just like Praedor tries to recreate the pulp fantasy action (as well as the more thought-provoking bits Petri likes to put here and there) and Stalker (hopefully) retains the feeling of being science fiction with an edge of social criticism, Code/X is all about recreating the settings, characters and attitudes found in contemporary video games of the contemporary/near future shooter genre. The first version of the game was actually a fan game of an existing IP: Half-Life 1.
Half-Life as a whole is one of the top-10 intellectual properties in gaming. While a freely downloadable fan RPG by a private person would not probably register on Valve's radar (or they might actually be supportive of it), Burger Games as a business entity could not take that chance. Just as I wanted to make the rules simpler and more action-oriented, I also needed detach the setting from its Half-Life origin and replace with something of my own creation. The default Code/X-setting seemed like a good idea at the time, as it supported importing all kinds of survival horror scenarios within the same setting. In playtesting it worked, or at least met all the requirements I had set for it. But I was never really that hot for a "generic survival horror game" myself. That is why writing even the generic descriptions of the different facets of the setting took ages.
Having now established the bloody obvious fact that writing a game that works and a game that you like are two different things, you can probably see how my enthusiasm for the first Code/X -setting faded away. I like the system and it works as a good, dice-based comparison for the Flow. The two are effectively interchangeable. But I will neither write nor publish a generic rules system. If I publish an RPG built in the manner of video game shooters, it would have to be the kind of a near-future shooter I would make if asked to design a near-future shooter for PC.
Hence, Code/X:VOSTOK. Especially now that whole shooter genre seems to be moving backwards. I can't stem the tide in video games but I can do my share in bettering the derivative products. My only problem is that I would need lots of good-quality art.

18-Nov-2005: Holy Hell, Sony!
Anti-Copyright tip #10: Sony has a new slogan: "If you are going to fuck it up, fuck it up good and hard!". I have to admire those guys. After creating one of the worst information security crises in history with their rootkit DRM, they manage to top that with the removal program! That's right! If the rootkit did not screw you, their removal program will! For some reason the Finnish media is trying to keep a lid on this news, while other sources tell me that rootkit and the removal have brought down over 700 mainframes. In a country this small it is a whole lot.
But wait! It gets even better! Sony BMG Finland goes on to state that no rootkit protected "CDs" were sold in Finland and all problems are caused by "grey imports" from the United States. To underline the supposed illegality of this they quote the most relevant part from Lex Karpela where importing stuff from outside ETA is prohibited except with the consent of the original publisher. Bad move, boys! Private consumers are still allowed to order their media from wherever they wish! So that press release of yours is a big, fat, stinking LIE! That part in Lex Karpela is only meant to bankrupt small counter-culture retailers (which sucks, but it is not the point here). Finnish consumers are still protected by other parts of national law.
Besides, the libraries of Espoo report they are removing rootkit-protected CDs from their collections and they are not ordering those from abroad or from shady retailers. You guys at Sony BMG Finland don't have a clue as to what you are talking about, do you?
But it gets even better than this. Sony BMG Finland concludes by saying that since the records were ordered from outside ETA, it is the fault of the customer (and retailer in EU, if any) in Sony BMG's products break their computers and destroy their files! I would have expected the recent events to make them a little less arrogant, but no. Now where can I get that kind of a poker face.
Would you believe that it still gets better?
Oh yes. First4Internet, which did the rootkit DRM for Sony has prepared for the worst... by removing the contact addresses of its management from their website. And believe me, they have a reason. Their DRM program is using parts of open-source software in a non-open way and is therefore in breach of the many licenses covering open source programming. As icing on the cake, somebody managed to dug out the copyright information of Apple from the rootkit code, implying cut-and-paste copying their software.
Well, First4Internet, your biggest customer just recalled millions of "CDs" and is being sued by consumer groups and hounded by computer security companies. Microsoft is labelling your content as malware and will include countermeasures against it in their next security update. And you, First4Internet, are going to be sued to death.
Good riddance.

16-Nov-2005: Open Letter
Dear Atari
By now you must be aware that your games have the highest suck-per- production-cost ratio of all premium publishers. With some regret I must now add Shadow Ops: Red Mercury to your growing list of (under)achievements. The game is your stab at the military action shooter genre, challenging titles like the Delta Force series and Ghost Recon. The premise was not bad and although your cinematic sequences are crappiest this side of the millennium party, you did manage to make the hero an actual character.
To start with, how the hell is it possible that a Polish garage band Techland can do bigger levels, better graphics and immensely better vegetation effects on an outdated game engine built on Java?! The lush jungles of Chrome: Specforce are light-years ahead of your static pipeline Congo levels. Furthermore, their game also runs smoothly on older computers, where as your requirements for SO are only now becoming mainstream. Oh, you can use vehicles in Specforce too. Ever thought about that?
You did some things right: FPS is a reflex-based genre and your shooting is not only fairly accurate, but people shot with CAR-15 actually respond as if they had been shot with an ultra-modern high-penetration assault rifle. You've read your Black Hawk Down, so an extra star on that. Another good point is a separate key for throwing grenades, thus making them actually useful in combat. And at least in the easy level the damage model on the player is quite friendly. Actually, the process of aiming and shooting in your game is exemplary.
Then you go fuck it up with some severely bad design. If you are doing a quasi-realistic FPS, there are some mortal sins which are immediate game killers and you got two of them. First are the psychic enemies. All enemies are constantly aware of where you are, unless scripted otherwise as part of the mission flow. They have pretty much instant reflexes and are dead accurate even when firing beyond the visibility range (approximately 50 metres) of the game. The last one is not a problem in urban warfare but your bridge mission was plain stupid. Somebody was taking potshots at me through a solid wall of fog. When I did bag them, I did not find any IR goggles on them you know.
Your other mortal sin is scripted enemy spawning. There is nothing in the whole genre that can kill any sense of immersion more effectively. Basically, this means that enemies appear only when reaching certain points or intermediary objectives in the game. Before that, they do not exist. This results in some very interesting incidents, which you probably attribute to the fog of war. The fog is between your ears, boys and girls!
Before entering a house, I lobbed a grenade through an open upstairs window. Bang! No one screamed. Upon entering the house and climbing their stairs, I find the upper room filled with enemies, strategically positioned around the stair case. They did not exist before I reached the stairs. Or, I am told to hook up with a fellow operator on the street. I do a little scouting ahead to see if I have to fear someone sneaking up on me and then circle back to meet him. Well, after the meeting all the places I just checked have been magically filled angry insurgents. Or you clear an African base by lobbing a grenade into every hut but as soon as you touch the local radio, enemies start running out of the very same huts. Or, I check carefully if a watchtower beside a bridge is empty and even fire couple of rounds to make sure nobody's hiding behind the low fence. Then I run down a flight of stairs, still keeping my eyes on the tower and lo! Enemy sniper materializes out of thin air!
Hallelujah!
Scripted spawning makes tactics practically impossible. If your crappy game engine can't handle many enemies at once, by all means spawn them but make damn sure they are already there when the locations become visible to the player for the first time. Enemies spawning out thin air is quite alright in fantasy or super-science genres. Shadow Ops is supposed to be realistic and I don't want to see the Islamics warping back and forth between this world and their virgins. I recommend that you stick to re-skins of Unreal II from now on.
With ever-dwindling respect,
VILLE "BURGER" VUORELA

15-Nov-2005: Miekkamyrsky
Turmion Kätilöt made headlines when they had stage dancers perform (imitate) oral sex on them and some reporter lacking a better story turned it into a scandal since there was no age limit to Räntärock. Nobody present saw the hundreds of traumatized children but many people who have just read the paper have established a psychic rapport with them. Big deal! Children do not keel over and die if they see something sexual. I also hope TK did the oral part properly so the kids get it right the first time. I saw Turmion Kätilöt on stage at Ruisrock. The taller vocalist was stark naked and for some reason the cameraman had focused on his penis, which was then displayed on two big screens for all to see. Pretty standard, uncircumsized cock. Bigger than mine but that's how they always are. If I remember correctly, Ruisrock did not have an age limit either. It was just plain bad.
Kirjava did it again: George Martin's "Storm of Swords" is out, translated as "Miekkamyrsky" and it is even better than the first two books. Not only is the story a real killer, but this time also the translation was impeccable. I actually missed one night's sleep because of the bloody book: once started, I just could not put it down. I don't usually recommend translations but if you have any trouble with complex English and courtly terms, this time you won't miss anything by reading the translation. Quite the opposite, perhaps. Extremely good work, Satu. Congratulations, both from me personally and from Burger Games.
Praedor v1.1 is now complete, apart from the table of contents. The biggest obstacle to publication is the lazy bastard who should get the TOC done, do the final check-up, compile the files (pagemaker files, fonts, pics) on a CD-Rom, contact the printing company and mail them the bloody disc. Unfortunately, I also have to contact the tax office and ask my VAT-register status to be restored. You know what I hate about government officials? It is the smell. I feel saturated by it. I can taste their stink! Blech!
Stalker... Stalker Stalker Stalker. After writing so high and mighty about gamemastering combat in Flow, I am now struggling my way through an updated equipment list. Including only stuff that might be relevant for Zone expeditions, I am collecting "packs" or "kits", so that instead of going through every item the player could just decide his character is taking the camping gear, leaving others to argue about whose turn it is to carry the jars and containers, or the medical kit which no one ever hopes to see used. And then there's weapons. I have an idea of how weapons can be compressed into a few basic models corresponding roughly 90% of the worlds firearms. But it still has to be put in practise. After that I need to create a sample character and write the descriptions, lights and shadows for all talents. That is going to take a while but it also makes the Player's Guide fairly long.
I hope I get the game done before next Ropecon. I really do.

12-Nov-2005: Stretched Thin
Anti-copyright tip #9: Not really a tip, but a really, really good idea. An IRC quote from bash.org
<DmncAtrny> I will write on a huge cement block "BY ACCEPTING THIS BRICK THROUGH YOUR WINDOW, YOU ACCEPT IT AS IS AND AGREE TO MY DISCLAIMER OF ALL WARRANTIES, EXPRESS OR IMPLIED, AS WELL AS DISCLAIMERS OF ALL LIABILITY, DIRECT, INDIRECT, CONSEQUENTIAL OR INCIDENTAL, THAT MAY ARISE FROM THE INSTALLATION OF THIS BRICK INTO YOUR BUILDING."
<DmncAtrny> And then hurl it through the window of a Sony officer
<DmncAtrny> and run like hell
Being an industry insider, I heard Shadowgrounds came to stores on Wednesday and got mine from Savepoint, even though the official starting day for the sales was Friday. It is a good game, especially for a middle-price-point of 30 euros or so, but since I wrote a review about it for the Enter magazine I am not going through it in detail here. But do try it out. Together with Serious Sam 2, I think it does more than its fair share in bringing fun back into shooters. If only they had not dropped their brains in the sink before they started planning the multiplayer. Jesus, Frozenbyte: You can be 133t coders but you don't know shit about how to sell a game! No major complaints on the design, yet. Well ok, Weather Station hangar with the roaches around kind of sucked.
Using my work benefit game budget I also bought Area-51 and that turned out to be a mistake. Ok, I don't have quite the recommended machine to run it but come on! The game should still look better than Unreal 2!!! And don't even get me started on the broken transparency. It is such sloppy programming I want to cry and having famous actors for voices does not help to save it. I love the opening intro; very Code/X-like, but it all goes downhill from there. Weapons are hideously underpowered, team mates are morons and instead of monster location plotting you just have spawn points: a window, a door that you can't enter, a broken ventilation shaft. When you are close enough, they start spawning monsters and once you've killed a preset number of them, it is all over. Any surprises are of the Doom 3 "BOO!" variety. Crap, I say. I hope Doom the Movie does better.
I keep hearing only good things about Halo the Movie. Not only did they give it a good budget and put Bungie in artistic control, but they also follow the whole metaplot, starting from the Fall of Reach. It is the start of the book trilogy but only implied in the game. Nevertheless, if done right it gives the movie setting great depth. Now the only two ways they can still screw it up are going for the PG-rating or involving George Lucas. The only way that man can do a good movie is by accident. BTW, I talked with a co-worked about media studies and he told me that students are effectively brainwashed to like low-budget art films. When they finally graduate, they want to be respected and impoverished alternative art film directors. It takes years of exposure to the real world to make them understand that Citizen Kane is an overhyped, over-acted, over-melodramatic and boring piece of artsy bile.
I'll be waiting for your letter bombs.

07-Nov-2005: Combat in Flow
Now that those morons are torching cars in France in the vain hope that one of them might be Führer Karpela's, it is a good time to discuss combat in Flow. As everyone knows, combat is the last bastion for munchkins and rules lawyers even as immersionists and Turku schoolers are swarming over the walls. I am not going to deprive them of their last refuge, but instead give them some new weapons to fight with. If you've been in the scene you have probably heard the argument that combat should not have its separate rules section. Indeed, streamlining combat to use more or less the same rule mechanics as the rest of the game is in vogue. Still, even in the most lightweight games combat tends to be rules-heavy and Gamemasters find themselves looking at endless charts of modifiers and crit tables. Why?
Well, some of it is fun and some of it is traditional. But for the most part I think that while Gamemasters have no problem with arbitrarily setting difficulty values for non-combat tasks, combat is something we rarely encounter in real life. Thus it is not covered by our common sense. On top of that, if the player fails in an ordinary task, he can always try something else. Failure in combat could result in the death of the character. Many Gamemasters prefer the impersonal dice to bear at least some of the responsibility (and blame). It is not a sign of weakness: roleplaying games are supposed to be fun and doing something that isn't just because it is part of the game and genre really sucks.
Then there is the chaos factor. Even real life combat sees the most amazing things. Victories against incredible odds. Freak accidents nobody could have foreseen. Black knights tripping over the own feet. Peasant throwing his spear right into the eye of a tyrannosaur. Dice can replicate all that. Even with a Gamemaster like me who otherwise tweaks the rolls to achieve his goals, exceptional rolls are left to stand to add a little more flavour, triumph or chaos into the game. Properly managed, no alternative form of roleplaying can beat the traditional dice-fest in the sheer fun factor.
If you don't believe me, watch Kalle "rpr" Marjola in action. He dropped the rules but kept the dice. By all accounts it is a blast!
Well, can combat be fun, chaotic and diceless all at once? It can, but let's face it: if you are a traditional roleplayer, you will probably like the dice-fest better. In a diceless system, both players and the Gamemaster have to re-think their whole approach to combat encounters. And yes, you do have to rely on common sense, even if you don't have any. It is easier to do in the Flow than in other diceless games, but the Gamemaster is still a big part of the equation.
The Flow is not interested in turns, combat rounds or specific measurements. Instead, defeating the enemy is a task and the player gets to describe how he would do it. This is then rated like any other task description and it tells the outcome of the plan, not the course of events. Events are up to the Gamemaster. What did the character plan to do? What was the enemy plan? How do they respond to character actions? How did this affect the rest of the characters' plan? It is still a lot of work for the Gamemaster but at least there is a method to the madness. And variables which can lead to unexpected results. Combat usually does not end with the first plan. But if it was a good one, you might have taken quite a few enemies out of the fight.
It would be easy for me to say that Gamemasters should set difficulty tresholds the way they feel. Problem is that most of you would not know what you feel. So lets look at the odds. Let's begin by dividing enemies into trained and untrained. Untrained enemies are those with little or no actual combat experience. Shooting someone in the back in a dark alley don't count and actually most criminals are sissies in a real firefight. The default treshold against untrained foes 9. For trained foes like soldiers or predatory beasts it is 12. For something really bad ass like the Delta Force or Siberian Tiger it is 15. Then think in terms of advantages and disadvantages with regards to your opponent. Every advantage makes it one level easier to succeed. You have more firepower? That is an advantage. They have bullet proof vests that can stop your rounds? That is a disadvantage and they cancel each other out. You can probably think of four or five different things that could tilt the balance one way or the other.
In the real world, most fights are hopelessly one-sided from the outset. Why should Stalker be any different?
Your actions scored well above the treshold? Good for you. Your plan worked perfectly and that is a solid hit on two or three guys (if you were aiming for that), now roll for dam... uh, sorry. No hit rolls? How do I know how it went? No damage rolls? How do I know what happened? Forget it is combat and try to think of it as any other challenge? Did you succeed? If yes, was it barely or with a good margin? Success means the plan worked and whatever you set out to do was achieved to a degree determined by the quality of your success.
If the objective was to take out incoming enemies, a minimal success might be enough close calls to keep their heads down. You're still okay yourself but a whole clip of ammo is gone and all you did was to convince them that at least their plan was not working. Okay, what are you all going to do next? If you succeeded by a decent margin, you forced the others down and perhaps nailed one. With a critical success they did something stupid and you went Rambo on them. Survivors are still running. And vice versa. If you plan failed just barely, you escaped with a scratch but your next plan is better to be a darned good one. If you missed it by a mile, they didn't.
Aargh! I am hit! How bad is it? Well, it depends where you were hit, what kind of protection you were wearing, how much energy and penetration the round had left at the time of impact and a thousand little variables regarding your guts. In short, a realism does not come with dice rolls. Roughly speaking there are four possible kinds of hits: grazes are just annoying, wounds hurt like hell but you're still moving, shocks which drop you right on the spot and insta-kills which decorate the walls with your brains. What was the situation like? Could the enemy have missed and if he could not, you can probably imagine where the bullet hit. Was there anything to stop it? Probably not. A solid hit from any weapon is almost always a shocker and a haphazard hit from anything up to a missile is a graze. And to make it even simpler, for NPCs you only need to know if they are still in the fight or not.
If you are grazed, you leave gene samples all over the place but can recover without medical attention. If you are wounded, it will slow you down, leave a trail of blood and will eventually kill you... the bullet weighing down your guts like it was an anvil. Plan and describe accordingly. Shocker is a bad one. It leaves you at the mercy of your enemies... or your friends if they are to drag your sorry ass to safety. Insta-kills should be avoided. Unless the plan was not just bad but outright suicidal.
So, we are all doomed? Not really. The Flow has Drama Points, or "FX" depending on version, and getting wounded falls under the jurisdiction of "Fitness" attribute. Use a drama point and it never happened. Or did, but it was not as bad as it looks. Besides, having a pierced lung lets you still breathe for hours. Maybe using Dramatics on Fitness does not save you but it keeps you in the game. Just a little while longer. And really, neither combat nor damage needs to be any more accurate than that.

04-Nov-2005: Happy Birthday
Yeah... I am turning 32. Actually I am writing this just past midnight and my hour of birth is still some three hours of away. And even then they had to pull me out. I was some two weeks too old and already a little too big. Unfortunately it did not make me big later in life.
I used my monthly 50 euro game budget from Rovio to buy myself a birthday present: Serious Sam 2. After playing it for awhile I have a confession to make: I am in love. Apart from the humour and tongue-in-cheek attitude, Serious Sam II is the game Doom III should have been. Not skulking in the shadows killing one zombie at a time but vivid colours, large, if heavily railroaded spaces, hordes of enemies and kill counts running into 300+ on the second easiest difficulty level.
Getting the controls right was a bit of a struggle (very bad interface) but once there, the game configured its graphics to match my system and even though my screen was crawling with Zombie Stock Brokers, Onan the Librarians and Gatling-carrying demons with Nazi helmets, it ran smoothly and gore was plentiful. Corpses did not remain on the ground though, which is a shame since the battlefields would have been a pictoresque sight. SS2 plot is somewhere between absurd and insane and the game is loaded with gags mocking the cliches and classics of the FPS genre. If you know the genre as well as I do, it is bloody hilarious. It is also a very long game. After a full evening's play, I am still on the first planet, helping little blue-skinned savages to fight off a rather bizarre assortment of creatures. There are six more planets remaining.
Going for hordes of enemies and bright colours instead detailed modelling and realistic lighting means that graphically the game is something of a throwback. My "Medium" graphics would have been top of the line around 2002, being basically on par with Unreal 2. This is offset by stylistic choices, making the world cartoonish so you won't even be expecting photorealism on this one. Rock surfaces look cool though and the lush vegetation will do, but with 50 enemies charging towards you from all directions you have little time for the scenery.
50 enemies in an FPS? So why ain't I dead? You've been playing modern games too long, my friend. For the first time in God Knows How Long, we have weapons that actually HURT the enemy. They have balls, sometimes literally. Imagine a horde of zombies and monsters coming towards you. You are shaking with the rhythm of your automated shotgun. The whole front row of the enemy is being ripped apart (literally, limbs and heads flying off with splashes of green goo and red blod) and every now and then a grenade goes off beneath their feet, throwing chunky kibbles sky-high. Beautiful! THAT's what Doom was supposed to be! THAT was what attracted me to FPS gaming in the first place. THAT is how to make an FPS if you are not aiming for realism.
One thing that does stand out in the game engine (apart from very smooth game play) is the physics modelling. Trees, fences etc. are all destructible. Barrels, boxes and all other items can be pushed around or even picked up and thrown. The tutorial level footballs are a case in point, but you need this ability later to build access ways to out-of-reach goodies. On the other hand, why bother climbing if you can knock a power-up off its shelf by tossing something at it. The world may look cartoonish, but it feels like a real cartoon world.
In industry reviews, SS2 has gotten grades from 3 to 8.7 on a scale from 1-10. People either love it or hate it. I love it and give it 9/10 because this is exactly what I need and have been looking for for a long, long time. It's like I have been suffering from withdrawal symptoms for 10 years and suddenly someone gave me another fix. I am Seriously happy with this game.
Oh yeah. Wrote some stuff for Stalker and will try to get it ready by next Ropecon. Got the last ads for Praedor v1.1. Who cares?

01-Nov-2005: Scared Shitless
Anti-copyright tip #8: Remember when Führer Karpela said her ministry was waiting for the next-generation DRM-technology to appear on audio "CDs"? This is what she meant:
http://www.itviikko.fi/uutiset/uutisalue.asp?alue=paiva&UutisID=70912
The article refers this blog:
http://www.sysinternals.com/blog/2005/10/sony-rootkits-and-digital-rights.html
For the less technically inclined among you: Playing the "CD" on your computer automatically (and without asking you) instals a purpose-built malware program (you can think of it as a virus) that hijacks the administrator rights for your machine, goes through your mediafiles periodically, prevents DRM-protected tracks from playing and could in theory do whatever it pleases.
Your average Windows user cannot remove it except by re-installing Windows. According to the bottom article, it takes up about 2% CPU power and cannot be turned off. I would guess that multiple DRM systems from different record labels (and in some cases from different records from the same label) will bleed performance and cause serious stability problems. Apparently current versions will just spy on your media files but with a rootkit only the sky's the limit in what it could be made to do.
The guy who wrote the lower article and did the research is a true h4x0r wizard who knew his Windows from top to bottom. Even so, removing the rootkit messed up his computer. The wizard got his Windows up and running again but trust me, you won't. Fortunately this Sony DRM application apparently works only on Windows. Then again, with a 90% market share I would not be too surprised to see IT support specialists getting a lot of calls in the near future; even from people listening to completely legitimate "CDs".
BTW, I emailed the urls above to our IT support guy at Rovio and he was scared shitless. Instructing people to be sensible with their computers, email and web use does not help much if even major corporations start pushing and hiding malware in their products.

30-Oct-2005: Oh Hell! My Bad!
Oh hell! Devil truly is in the details. If anyone in the Petri Hiltunen film crew is reading this, I am sorry, sorry and yet again sorry for my foot-in-mouth statement at the Kirjamessut interview. Damn! When the interviewer asked about the prospect of Petri making a Praedor movie next, I lamented the fact that Petri's movie productions have this sort of an upper limit that cannot be exceeded. He asked what it was and I swear to Totem Hippo with two fingers on my testicles I meant "Budget". What came out of my mouth was "Quality".
I spent the rest of the interview looking for a graceful way to retract that.
As everyone knows, budget and quality are two different things. I actually liked Petri's "Saturnuksen Sotavaltias" movie quite a lot, especially because of its clever use of real structures as sets (e.g. interior of the submarine Vetehinen used as the interior of a pulp science fiction -era spaceship). As a hobby project it was very good and the way it achieved its goal of replicating pulp science fiction era atmosphere and cliches it was fucking brilliant.
Then little old me calls it shit. By accident. In front of a live audience.
Sheesh! I know there were people from Petri's film crew in the audience. I don't know if you noticed or cared and I was too embarrassed to apologize immediately after the interview. Will you settle for my severed finger or do you want the whole arm?

28-Oct-2005: Women In Gaming, Again
Anti-copyright tip #7: Apparently all 69Eyes CDs are copy-protected. It says so on the CD cover, although CDex never noticed. Anyway, The 69Eyes under boycott from now on. Sad, really. Good goth metal gone to hell...
Another artifact of evil is the official Warcraft Soundtrack, which is not only copy-protected by also tries to install its own software on the hard drive. Apparently it is just its own player, but who knows what evil code might be hiding in there.
Easy... easy... put down the chainsaw... and put the pin back in the grenade and blow out the igniter in the flame thrower... whew!
As much as I like Frozenbyte and their upcoming Shadowlands, their interview in Ylioppilaslehti left me seething with rage. The journalist bears some of the blame but really, the whole article left me wondering where all these misogynist game-development-cavemen are coming from. Then I realised the answer is right there in the article: the garage. My original complaint was about Sumea and both Sumea and Frozenbyte are companies that grew up from someone's garage. They have never paid actual attention to market studies. And not knowing too many women, they cling to their teenage stereotypes and make foot-in-mouth statements. This time in public.
My friend Jaana Wessman put it extremely well in her blog which was also sent to Ylioppilaslehti as a reader's response:
Oman kokemukseni (ja käsittääkseni myös niiden vähäisten tutkimusten, joita asiasta on tehty) mukaan naiset sekä ostavat että pelaavat pelejä, ja aivan samoja pelejä kuin miehet, räiskintäpeleistä seikkailuun. Myös käänteinen pitää paikkansa: esimerkiksi mainitun The Sims -pelin pelaajista merkittävä osa on miehiä, ja draama ja ihmissuhteisiin perustuvat juonet muissakin peleissä vetoavat myös miehiin.
As someone from within the industry I can only say HELL YEAH! to that. She also made an excellent comparison in IRC: dismissing girls/women as a customer group for games looks just like how they were dismissed as customers for fantasy literature and roleplaying games some 10 years ago. But between 1995 and 2005, fantasy literature has almost become a "girl thing" (they used to be thought as adventure stories; now they are thought as unisex fairy tales) and the image of roleplaying games has softened (and also expanded) quite a bit, not least because of the many women active in Ropecon, gaming clubs and the LARP scene. It is no longer an act of civil courage for a woman to admit she is into fantasy and roleplaying games.
But while MMOG forums are awash with bloodthirsty valkyries (many of them playing male characters and some being mothers of other gamers) and my girlfriend likes biting heads off space marines, video games are still seen as a boys' club where the odd female gamer is a freak. Pretty poor thinking for the second-biggest media industry sector out there, eh? This attitude is not just fucking stupid but it also costs us game developers MONEY!!! Really, women are not just one of the many customer groups but there are women in all customer groups: action gamers, roleplayers, adventure gamers, strategists... Whether they need extra attention is up for debate but pretending they are not there is pretty fucking stupid!
Whoah... calm down... drink some more diet coke... take off your glasses and lay back... give your heart time to slow down and blood pressure to drop...
Ladies, get organized! This morning in the train I listened to a teen girl eagerly explaining her friend what Battlefield 2 was all about. Let's put a turbo-charger to the word-of-mouth here. Start a club. Put up a website. Publish a webzine. Something, anything, to drive home the fact that you exist, not just to us in the industry but also to the female gamers still in the closet. Burger Games will assist if it can and the Finland Chapter of IGDA (International Game Developers' Association) is always on the lookout for gamer activism.

27-Oct-2005: Got Dice?
Anti-copyright tip #6: http://www.mp3tunes.com/about.php
Coming back from Italian warmth to snowy Finland proved too much and I've come down with a flu. As usual, I really don't have the time to be sick so I am just taking one day off and even so will be doing work stuff from home. I don't mind the runny nose: it is the pain in the ears and throat that I detest. That, and the clumsy feeling of fever, like your head was swollen and about to burst out of the skull. Sore throat, sandpapered, making you want to drink more and more until your lips crack. Weakness. Getting exhausted from almost any exertion. And I have to clear up this place for the party on Saturday. Waah!
I've received some feedback on putting a diceless system in Stalker, so let's talk about it. To most people, "diceless" means Amber and a playstyle where almost everything is resolved in inter-player dealing. Whether for or against the idea, that single gaming style is their sole vision of a game without an external randomizer. This is why most people, including myself until last summer, are so suspicious of diceless systems. Amber and ordinary pen&paper adventuring are so far apart that adopting a diceless rules system is not just about game mechanics but also a gaming ideology choice. It is more than the system that keeps Amber fans and others gamers for far apart.
Enter Burger, the Ron Jeremy (or was it Edwards?) of Finnish roleplaying, renowned for his disgust for ideological labels, bashing of theorists and blatant embracing of mass markets. Back in Game Design Challenge I was thinking of a system that would enforce roleplaying and immersion but as soon as I was writing it down, I already wanted a diceless system you could use in Praedor or D&D without giving up on any of the essential features of the game. Adopting "Flow" would be a choice of game mechanics, not ideology. Therefore the treshold of moving between it and other p&p gaming would have to be low.
Resolution and variance are they key here. Gamemasters make arbitrary gameflow decision all the time in every system. Apart from combat, randomizer is used mostly as a moral validator, so that if things take a turn for the worse, players take it out on dice instead of GM. Furthermore, even if the chance of lucking out against desperate odds is astronomical, you'll feel better knowing it is there. Search your heart, my son/daughter, and you know this to be true. Variance and high result resolution are fun. Most diceless systems take away variance and therefore even the tiniest chance of ever beating the odds. Things either succeed or they don't and that is final. Binary system resolution is boring and there is no chance of player-induced numerical surprises.
Enter the Flow. The basic principle of Flow is that you describe the actions of your character and the gamemaster rates your idea and roleplaying with values from 1 to 5. These values are then multiplied by each other, giving a quantifiable result range from 1 to 25. In addition, you can also determine "things-you-can-do", or (in short) abilities for your character. If you have an ability relevant to the task, both values get +1 bonus, so you have a range of results from 4 to 36. Of course, the rating is decided by your tyrant of a GM but so is the number of dice you roll in Praedor. And if your idea was better than expected or you really put extra effort in describing how it was carried out, you can still luck your way out of any situation. Naturally the Gamemaster does not have to tell you the numbers or the odds, but you'll know they are there.
Knowing gamer psychology, GM's are likely use values from 2-4 pretty easily and it should not be too difficult to get an occasional five in at least one of the two values. Presto! You have randomization, variance and even probability curve with its occasional surprises right there! There is nothing fundamental in a dice-based system that Flow could not do. With a maximum of 25 for untrained things, any difficulty level is achievable, while you can use the margin of success or failure for determining all sorts of things. Yes! Flow has numbers! It has values! It has Stats!!! Friends of diceless roleplaying are horrified by the complexity, while dice gamers are horrified by the lack of it! Make up your minds, people!!!
The name "Flow" was invented by a veteran gamer who complimented me on creating a system that could make diceless gaming palatable even for the ordinary gamer in an "ordinary game". In short, you don't have to be a game-theory-thumping-immersionist-elitist-larper-of-the-Nordic-tradition to understand and enjoy "Flow". And if even that is not enough to convince you, let me tell you of a cheat option: Number-to-number, "Flow" works perfectly well with Code/X 1.0. It is no Rolemaster but it sure as hell got dice!

25-Oct-2005: All Thumbs
Anti-copyright tip #5: Running low on new tips. Maybe I am not going to give one in every entry, after all. Levyvirasto sells Indie recordings not covered by Teosto. Of course, not all indie bands are that good...
Speaking of Indie bands (while the Nightwish storm is blowing itself out), another band I've paid more attention to lately is Turmion Kätilöt. Although not strictly indie (they are published by Ranka Recordings which in turn is owned by Spinefarm), they are a very interesting band. For now I've only got their first album, "Hoitovirhe" (Malpractise) but both "Teurastaja" (Butcher) and "Kärsi" (Suffer!) are excellent songs. I saw them at Ruisrock but the concert was mixed so badly I did not pay them any attention.
Praedor v1.1 still in the works, although all I am really waiting for is the last ad and then I have to re-do the table of contents. It will be be out before Christmas (and quite probably a quite bit before, even). Also working on Stalker where the introduction of Flow has actually opened up quite a few new options for writing the instructions for "Zoning". Then again some people are disappointed at not having a kick-ass Praedor mod for their cyberpunk campaigns. Sorry but my inspiration counts more than yours.
Helsinki Book Festival is again next week. To my astonishment, I found myself from the programme. I am to be interviewed together with Petri on Sunday and nobody told me! Well, I called Petri. He had not known about it either and contacted the organizers (Helsinki Science Fiction Club people) and told them he won't show up. They panicked and contacted the interviewer, who'd been told months before by the publisher that the interview was off because Varjojen Tarha was incomplete. On top of that he had also moved to Estonia (hopefully not in retaliation). But nobody had informed the Festival, so the interview was technically still on. The interviewer panicked and contacted me. Scifi people were still in panic because this interview was supposed to be in the middle of a long stream of interviews during their "scifi Sunday". It was impossible to alter the schedule less than a week before the event.
Well, I agreed to come and the interviewer agreed to visit Helsinki for the event. It will be awkward to talk about Praedor at a book show without Petri, though.
BTW, Ron Edwards has publicly confessed owning a copy of Taiga. I don't know why anyone would care but I was told that something with Ron Edwards on it is a big thing.

23-Oct-2005: I Wish I Had an Angel
Anti-copyright tip #4: There is a Russian webstore for digitally distributed music at www.allofmp3.com. Even new stuff like Bon Jovi's "Have a Nice Day" costs only $1.51 to download and is available in various formats, including ogg and according to rumour even flac. They claim this is all legal and hey, how is the ordinary consumer to know otherwise? In the light of my previous copyright comment, I hope they are, because they would be a cheap, conventient way to buy music past Teosto.
Over 5000 thousand names in the address to the president! Unfortunately not one of them counts! Pro-law side arbitrarily changed the date when the law was submitted to the president and thus the adress came too late. Just think about it: Ministry of Education spreading false information, breaching the constitution, fixing dates and imposing limits to the freedom of speech. Government corruption (Liedes my man, you really opened my eyes), tweaking the agreed (if not legislated) procedures of the Parliament and calling the activity of concerned citizens a "terror campaign". And the whole Sara Nunes issue. They have used every dirty trick in the book and screwed us so hard my ass hurts.
I guess they must be thinking that "If you got them by the balls, their hearts and minds will follow", to quote the Yes, Minister -tv series. Well, my ass wants revenge and my heart and mind are starting to follow. Since Führer Karpela thinks I am a terrorist, it would be only fair to do some terrorizing.
I planned to dedicate this entry to the wonderful concert Nightwish gave last Friday, but their dismissal of the vocalist Tarja Turunen right after the show sort of stunned me. In short, it was a fantastic gig by the best band ever to have sprung up in this country (sorry Tarot, but that is the way it is). It also confirmed my view that if I am going to pay for a concert, I want a seat. Some of my friends (including my girlfriend) would have liked to be in the standing (and jumping, and pushing) crowd right in front of the stage but I had my fill of that with MC Cannonball at the Motörhead concert. From now on, if I can't have a seat, I won't go.
Motörhead was cool because I really wanted to see Lemmy live but they played far too loud and all those two-metre bikers trampled my feet. The two concerts this year that I can honestly say to have been worth all the trouble were Skyclad at Tuska and now Nightwish at Hartwall Areena. In both shows I could just sit down, watch the spectable unfold and let the audiovisual storm wash over me. Besides, I was so far back in Areena that I did not even have to use earplugs. People saying that the band was too silent should have their ears examined Come to think of it, I've never cheered at anyone before. Applauded, of course, but not cheered. Damn... I've got to get that concert DVD when it comes out.
Oh yes, Sonata Arctica who did the warm-up did not sound half-bad either. They have come a long way from their terrible Stratovarius-copycat days. As for other Finnish bands, HIM is in America and hopefully never comes back. And what the hell is Negative? Something to do with Type O Negative, I hope?

20-Oct-2005: Errare Romanum Est
Having been out of the country for a week I have no new anti-copyright tips in store. Of course, Rome and all Mediterranean cities are great places to find pirated music and films but this is where I draw the line. Pirate factories are run by real criminals and supporting them means supporting also other forms of organized crime. It is not worth it.
I just got back from Rome, Italy. Lucky, really... the flight departed two-and-a-half hours late and for hours we just sat there, in the plane, while rain and the Italian air control made a mess of holding stack for incoming planes. The pilot gave us periodic updates on the departure status and you could hear frustration from his voice. At least it did not rain inside the airplane. In the airport it was pouring right through the roof at places, which is fairly descriptive of Rome in general. Good thing five days out of seven had "scorchio" weather.
Rome is famous for its ruins. What most travel guides neglect to mention is that the rest of the city is practically in ruins as well. Where as Prague had the air of being rebuilt for a great future and London of being in her prime, Rome looked as if even the rest of the city was just waiting for the bulldozers. Of course, here and there were pretty spots but the overall cityscape was ugly as hell. It smelled of engine fumes, spilt booze and urine. I've never seen so much graffiti in my entire life (A-line subway trains ought to be put on display). Parks were nice, though, apart from all the litter floating in the ponds.
Oh yes, the Romans. I've had my fill of ruins. As much as I like history, a pile of bricks is a pile of bricks, even if it is one of the biggest and oldest piles of bricks in the world. Colosseum, which to its credit is every bit as big in reality as it is in pictures, was a bloody big pile of bricks. Palatine Hill, which holds ancient city centre, had smaller piles of bricks scattered over a wide area. With so much experience on rampaging foreigners, Roman officials had figured out that charging people 10 euros for piles of bricks could make them go all Gothic, so they figured out alternative uses for their ruins. The incredibly boring Colosseum was a part museum about the secretive cults that flourished between old Roman religion and Christianity. Palatine Hill doubles as a park, and a fairly nice one at that. Once you get the piles of bricks of out of the way.
By the way, Rome is the global leader in the manufacture of headless marble statues. They also doing strong in the castrated statue industry.
Saint Peter's Cathedral, the heart of Western Christianity, was surprisingly non-impressive on the outside but astounding from within. It is big but designed in a way that you tend to forget how big it is and it strikes you again and again. I saw dead people ...lying about in windowed sarcophages. There were also enormous statues, which usually had little staircases behind them and crypts beneath. They were off limits, of course but really made me wish for a sword and a torch. The altar window at the end of the Chruch is the best representation of a magical gate in Praedor I've ever seen. The artist sculpted angels and stuff around it, but with the light coming from the window, they look like a chaotic mass of shadows straight out of Chtulhu Mythos, forming a ring around a bright, fiery gate into another world.
THAT is the place to see in Rome. Forget the bloody ruins.
Italy is about expensive (or only slightly cheaper) as Finland and uses euros. Snack food is really cheap and I'd like to see the pizza snack bars making their way into Finland as well. I was told Italian pizza was poor eating, but I beg to differ. They weren't packed like Finnish pizzas, but the crunchy crust (they really value the crust over fillings) and hearty tomato sauce made them good eating and also far lighter than their Nordic counterparts. Gelatterias selling home-made ice cream are also worth checking out. Actual restaurants have cheap portions but the Italian dinner consists of 4-6 different dishes, building up both cost and calories. And it is really, really greasy. Even the steaks. Sometimes it was too greasy for me to handle and believe me, that is no small achievement. I am seriously considering becoming a vegetarian for a spell.
Roleplaying is doing great in Finland but it is not doing too badly in Italy either. Of all the foreign gaming stores I've barged into, Strategia e Tattica is the best (remember that Finnish gaming stores are nothing short of incredible by international standards). I asked the clerk to recommend me original Italian RPGs and she fetched some guy who turned out to be the owner. He showed me Italian games and gave me a short presentation about the Italian RPG scene.
RPGs came to Italy with the translation of Red Box D&D in 1980 (I bought one of those) but really became popular in the 1990'ies with World of Darkness. WoD obviously dragged sales of other games up with it, creating a big and vibrant scene with lots of activity. Like in Finland, experienced gamers tend to buy their games in English, but the game translation industry is alive and well because it acts as a mechanism for bringing in new customers. For example, they had just translated the latest edition of Warhammer FRPG and its major supplements into Italian. And unlike in Finland, they also translate the brand names: "Martelli de Bello" (or was it Belli?). They had also made new covers for all translated Cyberpunk 2020 materials and especially the Italian Chromebooks were astonishing (remember that the Italian interior art for CP2020 main rulebook is now used in the official RTG edition as well).
They had five good-quality original Italian games on sale and recommended two of them, which I bought. They also tried to explain me what the games were about:
Elish is supposedly a diceless, story-telling based gothic fantasy RPG in the form of a brick-sized softcover book. I can't make head or tails of the text but the illustrations, diagrams, star charts and stuff are all so weird it is creeping me out. I'm guessing it is one of those games with only a few fans but they are all fanatic about it.
I Cavalieri Del Tempio is an occult historical game set in the age of Crusades, where players play the souls of great knights, moving on from one body to the next as the Crusader Period unfolds around them. Or that is the picture I got. It is a hard cover book only slightly thinner than Praedor. Although it has only few illustrations, it has plenty of ornamentation and the font itself is some kind of fraktura-font resembling those of the earliest printed books. It is very pretty, all in Italian and almost impossible to read irrespective of the language. I've gotta to try this!
Whew, a long entry. I'll save my findings about a mid-80'ies attempt to create a Pan-European fantasy gaming franchise for later.

13-Oct-2005: Burning Midnight Oil
Anti-copyright tip #3: One of the best programs for converting audio CDs into files is CDex. Most people use it for making mp3s but with suitable settings and plug-ins it can also make oggs or flacs. It is open source and freely downloadable. Nevertheless I recommend donating a few bucks to the authors to keep them going. Up-to-date versions of CDex can circumvent most forms of CD copy protection (read: all I've come across).
Just a few hours left before our plane leaves for sunny Italy. No point in going to sleep. If somebody now thinks I am supposed to boycott Italy for Berlusconi's comments on Finnish cuisine, stuff it. Finland has good foods, no doubt about it. But Finnish cuisine, the Finnish Food Culture, comes from the same pit of Hell as Finnish attitudes to customer service. I've come to the conclusion that restaurant business is not going over to immigrants because they are happy with lower salaries but simply because we Finns can't do it. Berlusconi is a pure-blooded crook but in this issue he was spot on.
I wished to have Praedor v1.1 out by now but some people are taking incredibly long to come up with adverts. Yes, Jyrki, I know what you are thinking but you are not only tortoise around. Anyway, these are just inconveniencies and not major issues. The book should come out some time in November, just in time for Christmas.
To the dismay of all simulationists who've been drooling to get their hands on Stalker combat system I have some very bad news. Stalker will be a FLOW game. While dice are not banned, the core rules are diceless rules built up from the FLOW basics. Some of you might consider this a tragic loss or a big mistake, but really, I needed it to re-invigorate my interest in Stalker. It worked and without it you would never have the game. Instead of making "just another game with PRAEDOR rules", Stalker is now a showcase of a completely different design philosophy and hopefully something to be proud of it.
I feel the need to rant and hype but NDA forbids it. My current employer, Rovio Mobile, is showing surprisingly keen psychological instinct. When I, their somewhat stressed out and slightly depressed (because of the less-than-glowing reviews of War Diary: Burma) senior designer was about to go moping in a foreign country, they promptly held a publishing board meeting. It is a small high-level meeting for approving new game concepts into production and company waiting lists. But the concepts approved into production this time... Holy Hell! I can't wait to get back!
Cooler than a body on ice
Hotter than a rollin' dice
Wilder than a drunken fight
You're gonna burn tonight
AC/DC was clearly singing about our games. But now I am getting out of here. For about a week.

09-Oct-2005: Why?
Anti-copyright tip #2: Not all material out there must be paid for. www.magnatunes.com is worth looking at, just as legaltorrents.com. I especially like the video clip called "Trusted Computing".
Nobody has asked it and I am not sure why want to talk about it, but I do. Why? Why am I suddenly making noise and risking legal action against my website, company and person? Why do I want to make trouble with people and factions more powerful than I am? Maybe this is a message, or a wake-up call. It might be a warning. Then again, it might be stupidity.
It has been demonstrated over and over again that the general public ignores the erosion of their basic rights right up to the gates of gulag. "When they came for me, there was nobody left to do anything" and that sort of stuff. Works like a charm, every time. Nobody cares about anything until it affects them personally. I am lucky that I got hit so early on. They forced me to take a long hard look at what they were doing but left me with a chance to do something about it. Few years from now they could have just taken me away and then it would have been too late. Copyright argument is part of an attack on our access to information and freedom of speech.
I shit you not. When the law comes into effect, certain topics of discussion, irrespective of medium, become criminal. Coffee table talk, web forums, anything. Mention certain things, even though they were facts and not incitement against any religion, people or race, and they can toss you jail. It is all legal and there in the law, if you care to look. After setting this precedent, the list of prohibited words and topics can be easily extended. Having read more than my fair share of history (they haven't started burning my books yet), I can see the implications and they frighten me. It is a very small thing, a single step over an invisible line but since the general public remains indifferent now, they will ignore the next, and the next, and the next...
I am not a pacifist. Some things I would die for. Some things I would kill for. Freedom of speech is pretty high on that list.

07-Oct-2005: Screwed Up
Anti-copyright tip #1: Since breaking the copy protection of a legally purchased CD will be punished more severely than downloading an actual pirated copy from the net, Burger Games Public Advisory Committee recommends the latter. Also, if you can't choose between buying a copyrighted CD you would then listen on an MP3 player, or burning Mrs. Karpela's car (with nobody inside), we have to recommed the latter since the punishment is likely to be less severe and the act itself provides more satisfaction. Sending email to members of parliament is an act of terrorism (and political machination) and therefore discouraged. Even more so than burning their cars.
One of the more common ways to acquire pirated products from the Net is getting them as BitTorrent files. It is often also the only way to acquire interesting game demos, documentaries or foreign TV series. You can start by downloading Azureus or installing some other BitTorrent loader. Then you can go shopping. I recommend Pirate Bay, which has a wide variety of products but no eminently illegal material, such as child pornography. Note that the files in question do not physically reside on Pirate Bay servers, which is why their activities are legal but service can be slow.
Finnish Government and Parliament aren't the only fuck-ups around. Electronic Arts has exceeded itself in releasing the PSP (Playstation Portable) release of Madden´06 Football Game with so many bugs that the game is next to unplayable and EA forums are running out of server space. The game is so bad that there is even a website demanding its recall and a customer refund, setting a dangerous precedent for the entire industry. No wonder EA management is scared. The whole incident bears curious similarities to the copyright debate, especially with the original responses of the EA reps. They were similarly dismissive and tried to label budding consumer activism to be the work of a few individuals with ulterior motives.
PC game developers, who can always publish patches at later date, have truly appalling quality standards. For every game that works right from the start there are five with minor problems and two which are essentially unplayable. Pelit magazine occasionally refuses to give such games a grade, since the anticipated patch is likely effect a major change to the play experience. My copy of Boiling Point won't launch even with a patch (I've changed it twice and it works, albeit sluggishly, on my workplace computer). If that happened in any other industry the publisher would have been sued long ago. And don't get me started on MMORPG bugs...
Well, ok. Have you ever seen a roomful of people hanging from the ceiling by their heads (Anarchy Online)? Have you ever seen the sky turn into the contents of your backpack (Neocron)? Entire houses loaded with hard-grinded goods vanish into thin air (Star Wars Galaxies)? 20-metre Warbot Titan spawning (and getting stuck) inside a building (Neocron)?
I have.

04-Oct-2005: Not Part of the Plan
Oh yeah, let's start with the copyright legislation vote since opposing it was the first demonstration I've ever been in. We lost, obviously (the will of the people cannot prevail against the will of the interest groups) and members of the parliament supporting the proposed legislation gave the lamest excuses ever as to why the law was necessary. And after wawing an "ooh-so-thick" stack of papers at us, MP Säde Tahvanainen from the Social Democrat Party summed up her view of the sticking points in the proposal as: "Don't you worry, you'll still have mp3s." She must have thought that to be a cool thing to say after breaching the Finnish Constitution, proving that the system was corrupt, making millions of ordinary citizens criminals and wiping her ass with the very principles of democracy and freedom of speech.
I don't know what kind of a popular reaction she was aiming for, but this is mine: "Fuck you very much too, Ms. Tahvanainen. I'll burn your car if I find it."
Burn a car? Isn't that a criminal offence? Oh well, if the members of parliament don't take legislation too seriously, why should I? Tahvanainen is far from being the only culprit in this fiasco but she is the one who decided to rub it in.
On a lighter note, I decided to become more active in the Finnish IGDA chapter (International Game Developer's Association). Out there in the wide world IGDA has been seen as a digital games industry organisation, but the Finnish chapter hopes to cover all sorts of games and to build bridges between different mediums. I am all for it and will probably organize something IGDA-related for the next Ropecon. After all, I have a sneaking suspicion that video games have exceeded literature as the way new people are coming into contact with roleplaying games.
Instead of dissing video games and MMORPGs like some people do, I really want to help gamers find out how roleplaying games can be used to expand their gaming experience. I am also interested in merging the roleplaying and video game experiences. Just like Myrskyn Aika at least attempted to enable smooth transition between tabletop and live-action media, I'd like to see ways to facilitate a similar transfer between digital and non-digital games, plus the use of computer-based metagames for character creation, downtime and adventure seeds. Computer-assisted roleplaying and roleplaying-assisted computer gaming.
For the benefit of both.

03-Oct-2005: False Information
Someone is spreading a rumour that Praedor supplement comes out this winter. It won't. Instead, the Real-Soon-Now-To-Be-Released Praedor v1.1 will contain additions, modifications and supplemental adventures. No further Praedor material is forthcoming in the foreseeable future, but at least the artists who submitted art for the supplement will get to see their work in print. I have to remind myself to send them free copies. What I am trying to finish this winter is Stalker, so that when everybody is fawning over Miska and his amazing Heimot RPG at the next Ropecon, I don't feel too jealous.
What then? What after Stalker? Sometimes I feel I should just retire when my laurels are still fresh but everybody knows I can't do that. Obviously Code/X is in the works all the time. One idea that I'd like to carry out, either as a free publication or a campaign is called Code/X: VOSTOK. But I am waiting for Doom the Movie to really fire me up on that one.
Of the serious concepts that might end up as printed books the one I've been thinking about most lately is INFRA. As a hard science fiction game (assuming the genre label can be valid in the first place) it would not compete with Heimot (which is full-blown space opera) and since EAD-blokes are not moving their lazy butts, somebody's got to do something. Besides, Stephen Baxter's Evolution has the coolest description of the Cretacious Mass Extinction I've ever read and I'd really like to extrapolate a similar event on modern Earth. Plus the atmospheric change. However, while I am good at science trivia, a full hard scifi game on the terraforming of Mars and the destruction of Earth will be tough going. Then again, I am not doing this because it is easy.
I got a great digital game idea today, right there on the morning train. It struck me like a bolt of lightning. If Rovio Mobile does not want it, I am going to request getting the digital rights back and will find a way to make it real on a PC. Perhaps the world's Linux community would have use for a good, deep, action-adventure with excellent graphics? Even if Rovio Mobile does want it, I might still request a permission to do a full PC version of it once the mobile game is in the oven. Sheesh, I am shivering. It is so good.
I am a big fan of Starship Troopers the movie and something of a fan of the TV series as well (Starship Troopers 2 is good only for a drinking game). Mongoose Publishing, whose only fault is using D20-variant game systems through OGL (Open-Gaming-License), has released a Starship Troopers RPG and a miniature game based on the first movie and especially the TV series. Some things have been altered, like the role of Skinnies, but other than that it is all there. Military scifi does not translate to roleplaying all that well, but it can be done with an eager (fascist) gamemaster. I did it with Renegade Legion, many have done it with Mechwarrior and UNSF is still out there.
Wow.
It. Must. Be. Mine.
If I start collecting arachnids, will prospective players start collecting humans?

27-Sep-2005: Playing EVE
I have played EVE Online for more than a month now. It is still a blast. Although true roleplayers are as rare in EVE as in any other mmorpg, the environment seems to suit casual roleplaying better than most. Even the most jaded griefers seem to do their trash talking and after-kill boasting in-character. Sure there is plenty of out-of-character talk out there but most of the time you could not really tell. It is perfectly reasonable for two spaceship captains to discuss the numeric benefits of different equipment or properties of their enemies, in-character or out. EVE is an in-character game. Bloody marvellous.
Having a character that you find interesting does not hurt either. I created my character, Rogue Roy, as a character for a story set in the EVE universe. Well, I never wrote the story, but Roy is living it just as I hoped he would. He has his own blog, diary or whatever, consisting of EVE events, experiences and in-character fiction. It probably does not interest anyone but me, but what the hell, here is the link.
I am also putting a permanent link icon to the character blog on the left side column. Call me a fanboy.

23-Sep-2005: Law Proposal OK'd
According to pro-law politicians, the e-mail campaign against the law was "an act of terrorism". Politicians used to be concerned about the public's indifference towards politics. Now, when the public finally does show some interest, they label it "terrorism".
So, what they want is a nation of zombies with a 100% voter turnout.

22-Sep-2005: Least Corrupt
"Power comes from lies... When you have people believing something they know in hearts to be crap, you got them by the balls..."
-Senator Roark, Sin City
Finland is the least corrupt country in the world, or so said an international survey some time ago. Lucky us. The problem is that it is a crock of shit. What the survey was looking for was bribes and other traditional symptoms of corruption. In a very small country, anyone with big shoes knows everybody else worth knowing. Bribes are used to establish networks of contacts, informants and dependants, but in Finland, all the connections and dependencies already exist. The inner circles controlling politics and trade all fit into one Sauna and thus have no need to throw dirty money around. So while corruption is rife and cartels flourish, the survey was measuring the wrong things. Finland is a rural village, not a modern state.
Finnish Parliament is about to sign (or has signed already) a new copyright law, which basically makes everyone I know a criminal. Burger Games as a business is bound by laws and cannot take a stand on the issue without endangering its status as a business. Ville Vuorela as a private person is equally bound by laws, but can choose to defy them without endangering his status as a private person (this is not a totalitarian state). I am not going to go into the details here: if you live here but are not aware of the key sticking points in the new copyright law by now, you are a moron.
Nobody is going to get killed over copyright legislation. There will be no death camps for MP3 player owners. But what does an honest citizen do when faced with a law he intuitively and intellectually knows to be unjust and serving only a small and corrupt interest group? Some argue that a law is a law and ought to be obeyed. That might hold true for cops, but if Joe Average obeys it, then Senator Roark will have won. It is not only in my best interests to break this law and encourage others to do the same: It is also my duty. The most idealistic and noble thing I've ever done.
Let's save our balls.

20-Sep-2005: Recent Events
Just when I though I'd gotten over the worst of this coughing disease and I might start dieting and going back to gym, thermometer jumps to 37.8, coughing gets wet and my feeling matches it all. Blech. I am never gonna get well.
Thanks to Puolenkuun Pelit for arranging the Roleplaying Night last Saturday, where me, Tuovinen Bros and some "Ben" from America were allowed first to present our games and the run them for selected audiences at Munter's (huge!) house. The whole event was about such tabletop-gaming elitism it made my heart glow. I had written a scenario and divided it into three parts. Then I ran it to three groups who all shared characters, so that the next group continued from where the previous group left off. Tuovinen bros of course ran Piruja Mieheksi, and damn well too from what I heard. Me and Eero got along, although I did consider throwing him off the balcony when he referred to me as "Gary Gygax of Finland". He took it back and said I was the "Ron Edwards of Finland". I don't care if I am the Ron Jeremy of Finland as long as I am neither Gygax nor Siembieda. Achilli would not be too good either.
There is lot in the works with Rovio Mobile and even beyond but I can't say a word about any of that. Sometimes having an NDA really sucks. My contract allows me more leeway with intellectual property than most, so I am also seriously contemplating expanding the role of Burger Games beyond the pen-and-paper medium. Don't hold your breath, though. It is just an idea and a designer does not a development group make. And in any case it must be presented to Rovio first, even if their chances of using it are next to nil.
Speaking of ideas, I am keeping tabs on promising Finnish RPG projects and science fiction seems to the talk of the town this fall. Miska sent me a beta of his dark space opera setting "Heimot" (which has its own forum). What he should have done is to put a disclaimer on the cover stating: "If you are a game designer, reading this can cause fits of jealous rage". In short, there might be better space opera settings out there but I've never seen one. There are no rules to it yet, but if it all turns out this well and has illustrations to match, Miska will be scraping Star Wars off his boots. Humph. From now on, Burger Games will keep its hands off space opera. There is no hope in hell of me ever matching that.
Well, that leaves holocaust, post-holocaust, cyberpunk, post-cyberpunk, science fiction, scifi horror, and hard science fiction. The last one would be a tough one if EAD (Etäasema Dakota) authors got their act together and published their excellent and well-detailed setting as a pen & paper RPG sourcebook. Fortunately for me, they are larpers and thus lacking common sense. The one time I suggested this to them, they told me it could not be done because then gamemasters would make their own interpretations of the setting. No, you didn't misread this. When they die, their brains ought to be preserved for science.
I have requested the latest info on a science fiction project called "Neljä Kuuta" (Four Moons) and the authors promised to get back to me on it. Maybe in the next entry.
Looking at my virtual desk drawer, there are some science fiction concepts in there. StormZone, my ill-fated mecha/power armour/military scifi game suffers from the same reality clash as all mecha games do, but INFRA is really something else; more serious, complex and mature. I'll probably follow up on that some day. I just don't know if my scientific and technical knowledge is sufficient for convincing hard science fiction. Then again, GDW told everyone 2300AD was hard scifi and got away with it, so it can't be that difficult. But in the meantime, I am writing Stalker. Okay, I am supposed to write it and I do, at least from time to time.
But mostly I am playing EVE Online. I'm even thinking about setting up an in-character webpage for Rogue Roy, my sweet little Minmatar pilot.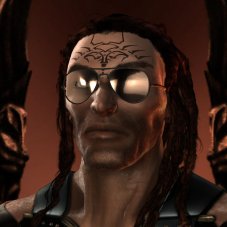 17-Sep-2005: Good Things (for a change)
Still coughing, having chest pains and medication continues for another two weeks of medication left. Also my diet is failing so I am slowly turning back into a walrus. But other than that, things are looking up. Except that a tooth filling has come off and I've probably swallowed it. Quicksilver (amalgam) is supposed to destroy brains. No wonder everything feels so complicated these days...
I got the cover painting for Praedor 1.1. Definitely better than the original, but I have to admit and my and Petri's views on the ultimate cover just don't seem to meet. But he is decides the art and that is that. It is different and may require some further changes into my cover layout design, but will also tell people there is something new in this. Version 1.1. will be 260 pages in total and besides the new material I've a done little rewriting here and there. It is now September 17th. I am hoping to get the game into print by the end of next week, which would put it in stores at the start of October. It is out before Christmas, anyway.
I am still undecided on the size of the print run. 100 or 200 copies? 200 would increase profit margins for a bit, but the initial no-risk financial calculations based on agreed sales to retailers would be screwed. What if the game does not sell? What if it takes a year for it to get back in black? Waah, I want be a millionaire so I don't have to worry about putting aside some money for insane projects!
On the workside, although wirelessgaming.it rated War Diary: Burma only 8/10, they did give it an award for excellence, which did much to restore my professional confidence. And while it is not customary for Finns to discuss money (helping employers keep the salaries down), I've pocketed a raise which should make life a little easier from now on. Not enough to go spending it wildly on extra large print-runs, though.
Chrome: SpecForce is a good game that also looks good, if you don't give a shit about bump-mapping. And I don't. I'll take open playfields, long and varied missions, and lush vegetation any time. All games have their faults, in C:SF fun factor definitely exceeds frustrations. I might be writing a game review for Enter magazine, so I won't be commenting it further here.
Some of you might know I've begun playing a MMORPG again: Eve Online The game has changed quite a bit for the better since my last spell at it about a year ago, and it is also doing good financially. While everybody is talking about World of Warcraft and its 2 million subscribers, EVE Online subscriber base has also grown, exceeding 70,000 just now. Not enough to build a business empire on, but more than enough for a small/medium development studio in Iceland to live comfortably. Many new MMORPGs fail because they want all the markets to themselves and thus compete against other well-established superbrands. But if you don't have an investor demanding exponential growth, you can grab a certain niche market and be the biggest fish in a small pond. Besides, unlike in all the MMORPGs I've ever tried, I've played EVE for a month now and still have to meet the first 133t 1d10t griefer. I've been pod-killed once but that is what I get for going to a 0.3 system with just a rifter.
Last night was one of my most pleasurable mmorpg experiences ever. Many players in EVE get their primary income from asteroid mining. I have a policy against the freaking rocks, so I settle on NPC pirate hunting. The system had plenty of miners around and they hailed me whenever pirates showed up in their belt. Then I warped to the location, made mincemeat of the bogies and collected a reward with kill bounties and the battlefield loot. Everybody was roleplaying at least a little bit: nothing too deep just enough to make it fun. It was a sort of an act we all suddenly got into (or those who didn't had the sense to shut up) and I think it made the day for everybody. It certainly made mine. By the way, there is a new EVE trailer. Check it out.
No, I still haven't made a penny from the partnership program. I've even forgotten my password for checking if I have any credits for enticing new players. But I do want to make a contribution to keeping the game alive and in the black and blogging costs me nothing but time...
10-Sep-2005: Something Wrong With Me
There is something wrong with me, or more precisely with my left lung. Antibiotics did not work and now the doctor says the earlier diagnosis of bronchitis was wrong. After an x-ray and blood tests, she prescribed me some new drugs usually associated with asthma, although my symptoms don't match that either. They were more straightforward at the chemist: these drugs are for relieving the symptoms, not treating the cause, so the doctor is trying to keep me alive for the next three weeks hoping that the infection will go away by itself. If it does not but I am still alive, she'll probably "try" something else.
Meanwhile, I have a life to live, even if it is with a chronic respiratory disease. I'll go back to work next week and trust that medication and avoidance of physical excercise will keep the symptoms down. I have trouble with my voice, though. That means all roleplaying sessions are off for the immediate future, with one exception. Next Saturday, 17th of September, I will run an audience session of Praedor at Puolenkuun Pelit in Lahti. I was hoping to do it with 1.1 edition but I am still waiting for the cover so it will be with the 2001 edition, which is the same as most of the books out there. Other than that, I hope to avoid overt speaking as my throat is already sore from the cough.

06-Sep-2005: I am Chromed!
Chrome was one of the most underrated games of 2003. It is a mission-based science fiction shooter with very large levels, some RPG elements and really cool-looking terrain and vegetation. Unfortunately, it suffers from some game design issues and came out the same time as Far Cry, and as every FPS gamer knows, FC beats the crap out of anything else out there (ok, if Half-Life 2 had less linear levels...), so its beautiful sceneries and open landscapes did not make the impression they should have. As an interesting technical detail, Chrome was programmed in JAVA and no, it is neither slow nor requires a monster of a machine. And it looks good and plays well. Better than most modern games (done C++ or something) do. It also won some kind of Java-reward last year from the original creators of the language.
I did like Chrome even the first time but the enemy detection system and feeble implants infuriated me. Now when I tried it again, I had learned enough JAVA to make some changes to the game files, like removing the super-fast implant overload, and voila! The game plays like an angel. For some reason it plays even better on my workplace laptop, even though it is an inferior machine. I've had some infuriating crashes playing Chrome with my home system, but workplace laptop never had any problems. Mind boggles.
Anyway, there is a sequel now (or storywise it is a prequel) called Chrome SpecForce and I just got it by mail. The original Chrome had an international distributor but the developer, Techland, is a small Polish workshop who, like so many others, first set out to create a commercial JAVA-based 3D engine. Like all the others, nobody bought the engine, so they made a game out of it. The original Chrome did not sell too well so they are distributing the sequel themselves. Having already done my share by buying my game from their webshop, I can only hope it works out for them and they get a decent reward for all the hard work. SpecForce is supposed to have extensive multiplayer features, so if there are servers out there you just might get to kick my ass.
Low ratings for War Diary: Burma were something of a blow for me professionally but operator reactions, especially with operators that count, have helped me recover. And that is good, because War Diary: Burma was a test case for a whole new genre of casual hardcore war games. Assuming decent sales, I would not mind becoming the father of such a genre. Whether the critics like it or not.
Praedor 1.1. is still in the works. Basically, I am waiting for the cover image by Petri, and he has to do stuff that will feed his family first. Skewed priorities, if you ask me. Anyway, Praedor 1.1. will have 260 pages, with additions consisting of adventures and little bits of else here and there. No, I am not going to publish the changes as a separate errata for earlier versions. If you are so interested, go buy the book when it comes out :)
In truth, the changes are minor.
While Praedor is on hold, I've been working on Stalker for a change. Adding stuff, editing stuff and deleting stuff. My primary Stalker artist sent me a new batch of pictures, which are, as always, of amazing quality. That and some inner revelations have inspired me to work on Stalker once more. It seems like the game might actually get finished some day.

02-Sep-2005: Orcs do exist!
There is a massive, ultra-realistic post-holocaust LARP going on at New Orleans, but who the hell came up with these rape gangs and renegade snipers taking pot shots at rescue helicopters? They've brought the airborne rescue operations to a halt! It is so stupid it is unreal and I would have never included anything like that in my post-holocaust scenarios. I thought it was bad design to have some kind of "gangers" around that you can shoot at without thinking about it. Right now, I hope the US National Guard shoots every last one of those motherfuckers and hangs their dead bodies from lamp posts. Mental note: add "hordes of bloodthirsty idiots" into all modern settings. Orcs do exist!
Today, my apparently harmless but unusually long-lasting coughing was diagnosed as Bronchitis and I was prescribed medication to match. I always thought Bronchitis was a viral disease and as such would eventually heal and could not be helped with antibiotics. The doctor apparently disagreed and prescribed something that will supposedly kill anything up to the size of a small dog. To keep me in good mood, she also threw in a bottle of Codesan comp. cough medicine which the apothecary called "happy juice" and took away the recipe because this stuff is widely abused as a drug. Apparently there is some kind of a bronchitis epidemic going around. Maybe it is bacterial.