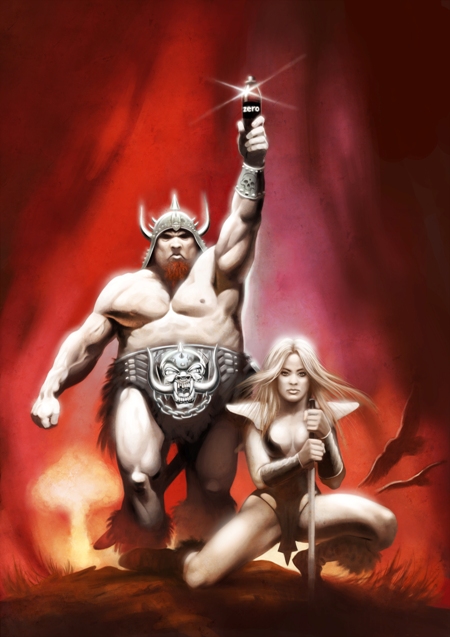 27-Feb-2008: Selling Sand to Arabs
In the last parliamentary elections, Suvi Linden got 4131 votes. At the time of writing, 11890 people have signed the address asking her to resign. That is three "no" votes for every "yes" vote. Unfortunately you can't vote against in the Finnish parliamentary elections but the statement is clear. Christ, I have people who have come from Central America telling me that they are shocked by the government censorship and the conduct of the police in this matter. And even from work efficiency point of view, that child-porn censorship list with a 95% margin of error is a little jarring. If Finnish schooling is doing so well (according to PISA, anyway), where the hell did all these idiot ministers and law enforcement officials come from? By the way, Tanja Saarela is changing her last name back to Karpela, so from now on Lex Karpela refers to the correct person again.
There is an anti-censorship demonstration being prepared for March 4th. See you there.
In better, if also slightly sorrowful Newsalor picked up my earlier musings about this spring's Maracon and threw me an invite that made my knees buckle. Reprinted with his permission:
"Luin blogistasi, että ootte harkinnu sitä Maracon-hommaa vakavissanne. Ja Stalkerin julkaisua ja kaikkea! Hieno homma, jos tuutte. CRYO on valmis tarjoamaan teille ilmaisen sisäänpääsyn, kunniavieras-kohtelun, av-vehkeet julkaisu-tilaisuutta varten... majoituksen joko paikanpäällä tai paikallisen harrastajan olohuoneessa aamiainen mukaanlukien. Oulu on hyvä paikka julkaisulle vielä siksikin, että Eeron mukaan myynnit ovat olleet Ropeconin luokkaa."
Damn, that guy could sell sand to Arabs and iceboxes to Eskimos. I am genuinely sorry to announce that neither myself nor Stalker will make it to Maracon. I really have to go there sometime but it is not this spring. Autumn Maracon, maybe? Newsalor is also telling good things about Shock. Usually when I look for a roleplaying game I am looking for a setting but I have to study this thing before I get started on Cyberflow.
Elämäpeli is at 12% and I am still having a blast writing it. Even so, the question "why would anyone read this" still pops into my mind from time to time. Somehow, the idea of somebody wanting to read my gamer autobiography really weirds me out. I am not revealing anything too sensitive there but I still have this feeling of somebody spying on me...

24-Feb-2008: We Need Cyberpunks
As I was writing my biography yesterday, it occurred to me that the cyberpunk phenomenon occurred fifteen years too early. We need cyberpunks right here, right now. We need a digitally oriented counter-culture to the government erosion of civil liberties and democratic process. We need a popular movement for defending the transparency of democratic processes, the freedom of speech and the freedom of information against our own government. We need someone or something to defend us from increasingly oppressive government policies and abusive law enforcement. We need a credible counterweight to the erosion of basic human rights, the freedom of movement and personal privacy.
There might be no spinners and even robotic implants are still a bit crude but the dark future is already here. Without the cyberpunks we're in deep, deep shit.

22-Feb-2008: Elämäpeli
One of the many good things (and there were plenty of those) to come out of Tracon was the opportunity to chat with Mike Pohjola about our other common trade: writing. He was, of course, interested in what I was going to do about Elämäpeli. And frankly, at the time I didn't really have a clue. You'd need a psychiatrist to figure out all that went on during our conversation but his contribution to it could be summed up as "with a ready contract on an autobiographical work, it is the publisher's problem if your life isn't interesting enough". How unbelievably callous! Yet, so very true.
Pelintekijän käsikirja had an obvious function and judging from feedback and how it is being used in various projects (although mostly hobbyist or student-level stuff) around the country, it excels in it. Elämäpeli doesn't really have a function in the same sense. I haven't been to the French Foreign Legion, motorcycled my way through the chaos of modern Congo, or sailed across the Atlantic in a Dark Ages leather boat. The idea of an autobiography, even with a gamer focus, feels so absurd. Why would anybody read something like that? Would something like that justify the cutting of trees needed to make the paper?
Then again, as Mike said, it is the publisher's problem. And the trees are going to be cut down anyway. So today (or rather, yesterday), I took a deep breath and put the pen on the parchment... sorry, cursor in the beginning of an empty MS Word window and started typing. Bronchitis has kept me indoors and doesn't let me sleep, so I kept at it.This must be the fourth time I began writing Elämäpeli but now something was different. I was actually enjoying myself. I still find it funny that anyone would want to read this but what the hell do I care? It is like a one, big-ass blog entry. Kind of wonky, yes, but so was the whole process of getting the publishing contract for it. I really thought they were joking, right up until the contract came in the mail. At five pages, or 20000 characters per day it will take me about a month to finish the script. It's not really going to happen that fast but the three-and-a-half months I have left should be enough now that I know what I am doing.
In other news, I made a new back cover for Stalker and it was much improved. The old back cover was just plain stupid but it was also stupid of me not to have taken the back cover into consideration already when ordering the front image. Ideally, the whole cover, including the spine, would be a single picture, with just sparser detail and empty space or sky where you need to insert texts and logos. Just look at the covers of any softcover novel and imagine the text wasn't there.The cover image needs to extend 3-4 millimetres over the edges of the actual print area to facilitate cutting, so you need to have all critical elements and text a safe distance away from the edge or there could be nasty surprises.
I just read Tatuoitu taivas by Reijo Mäki (the guy who wrote Vares detective stories). Imagine my surprise when the whole thing turned out to be rather pure cyberpunk. I would not have expected a respectable writer to get away with it but apparently he has enough name and balls to do what he likes. The novel is about a pulp cyberpunk adventure writer, who is caught up in a very pulp cyberpunk adventure-style events. To give action scenes a little more kick, he is also a medicinally conditioned World War Three special forces veteran and it is all light, entertaining and at times very humorous reading. In other words, not a Nobel Prize winner but exactly the kind of stuff I'd like to write.
I am green with envy.

20-Feb-2008: Burning Books
Today, the Information Minister Suvi Linden took a bold step towards totalitarianism by defending the arbitrary and apparently random (how would you call something with a 95% margin of error?) police censorship of supposed "child pornography websites" on the grounds that concern over child pornography trumps any considerations on the freedom of speech and distribution of information (two basic rights guaranteed to every EU citizen). She also implied that it was morally wrong to even debate the issue. She also made a very interesting comparison between web censorship and ban on the distribution of illegal printed materials.
Here is an actual quote:
"Missään tapauksessa en voi hyväksyä sitä, että lapsipornon levittämisestä keskustellaan ikään kuin sananvapauden testaamisena. Kyseessä on törkeä rikos, johon suhtautumisessa pitää olla yhtä tiukat pelisäännöt kuin vastaavan materiaalin jakamiseen esimerkiksi painotuotteina."
Translated:
"I cannot, under any circumstances, accept that the distribution of child pornography would be debated as if it was a free speech issue. It is a ghastly crime and the response should be as firm and decisive as if the said material was distributed in print."
Okay. I'll go with it. What would it look like if the police applied its chosen method of censorship on printed products?
There would be an arbitrary list of banned books, where 9 books out of 10 would not have any illegal material in them whatsoever. New works are added to the list at whim and evidently without authorities ever reading them. The police would refuse to publish the list or give any explanations or grounds for any of the bans, even when the subject material is clearly legal. Any debate over the list would be deemed immoral by the ruling political elite. All libraries or bookstores containing any of the books on the list would have masked guards standing in the doorway, preventing people from entering the store. And once a local newspaper stand "Nikki" starts publishing pamhplets on these abuses of the censorship system, the masked guards appear around his kiosk as well, while criminal investigators drag him away on some trumped-up charge.
I don't know what kind of a society Suvi Linden is trying to build but this fits a recent pattern. Two weeks ago Tuija Brax wanted Finland to have a non-transparent electronic voting system on the grounds that it ("it" being the cornerstone of the entire democratic process) is a business secret of the company that made it. The system would enable complete control of the vote with the press of a button. Now, using child-pornography as a Trojan horse, the authorities will also be able to censorship any dissident material from the web. Knowledgeable users can get past the blocks but they make up a fraction of the masses that the authorities really want to control.
I still find it hard to believe that anyone would bother with a totalitarian coup in Finland but if it happens, remember that you saw it here first. Before they added my website to the censorship list. Btw, take at look at Suvi Linden's website. This is her latest blog entry, dated June 8th, 2007. I'm really interested to see what she will write next.

19-Feb-2008, part II: Stalker feedback
For a niche product that practically no one is going to buy (I half-expect the 100-copy first print to last forever), STALKER is generating plenty of positive hype. Of course, given the size of our scene, whipping up hype takes about two people but beggars can't be choosers. Anyway, the Tracon presentation and the train session on the way home have sparked off a new wave of public interest.
Link, link, link, link and link.
Even my arch-critic Jiituomas is worried that he might have only a few weeks left to call me talentless. I wouldn't worry if I was him. After almost a decade of hating everything I say and do, I am sure he can find something to hate about STALKER as well. For all its virtues, the game is still but an extension of my 13 years of game writing and design philosophy. More importantly, his opinion has usually been the polar opposite of everyone else's, so his fondness for STALKER is making me nervous...
During the Tracon presentation, Jiituomas asked me an excellent question about how much of the game setting I would consider to be my own idea. My response was that I would like to think it to be around 90% but in truth, it is closer to 60%. That comes from the modernization of the setting, use of entirely new locations, the inclusion of new social categories as genre and gameplay elements and finally the changes in the role of stalkers regarding the society at large. The remaining 40% has been extrapolated from whatever minute book references to playable content I could find, like Redrick's one-line comment on the mutated inhabitants of the Zone. It is creative work but I still could not claim the ideas as my own in good conscience.
For those of you who weren't there, here is the powerpoint of the Stalker presentation at Tracon. It is not really the same without me commenting on the bullets but it is the next best thing. I am not going to keep it here indefinitely as it is a big son-of-a-bitch (2,6 megs).

19-Feb-2008: Postcard from Death
My military service back in 1993 screwed up my lungs for good. I had pneumonia shortly before entering the service and it renewed three times during the 330 I spent there. Since then, I've had serious trouble with my lungs every winter. This winter it seemed to be just bronchitis and I was thinking I'd get off easy. Unfortunately the infection laughed off antibiotics, threw in some additional asthmatic symptoms (it may even triggered a full-scale asthma, which would piss me off to no end) to keep me on my toes. The doc threw in another week of sick leave, with strict orders to avoid any exhaustion and basically to stay indoors day in and day out. Then there are four kinds of meds, including penicillin. He wasn't sure it was bronchitis anymore but it is in the lungs. As always.
When young, you're going to live forever, with or without lungs. But I am not young anymore and these winter bouts of lung inflammation are getting worse. It does not take an oracle to see where this road is going. On one hand, we're all going that way in the end but on the other, I'd like to postpone the trip for a little while yet. I've often joked with friends about moving to Mexico. Not Mexico City, where I'd give myself a survival time of about 6 hours, but somewhere else in the highlands or along the southern coast. Today, with the doctor laying out his diagnosis and warning me that the asthmatic symptoms might be here to stay, the joke was on me. I began seriously contemplating such a move.
It is not as crazy as it sounds. I am already part of a writing team spread across half the globe. Much of what I do can be done at distance (like from home while technically on a sick leave). It could be just as easily be done from a small home office in the Canary Islands or anywhere else. And of course, if the alternative is death, I am a surprisingly flexible as far as jobs are concerned.
Something like this...

17-Feb-2008: Post-Tracon
Been there, done that and survived, if only barely. Tracon is not to blame; it is my bronchitis that is giving me hell today for having been such a sport yesterday. Anyway, I went to Tracon in Tampere with Sope (the author of Piippuhyllyn manifesti) and found myself in an event of 2800+ visitors. Most of them where otakus (resentful local roleplayers called them "narutards"; apparently Naruto is a popular manga character and rhymes well with "retard") but there must have been a couple of hundred roleplayers as well. 40 of them bothered to hear my STALKER presentation and RPG-themed events got similar numbers all across the board.
Since STALKER wasn't out yet, I tried to come up with an alternative angle to my boilerplate Stalker presentation and talked about the various stages the game went through and how the development process in general has wormed its way through the last five or six years of my life. I think it went down pretty well. Before that I saw Arzi's (#praedor regular and a game designer at Universomo) presentation on becoming a mobile games designer from the roleplayer background as it had this familiar ring to it. :)
Later, there was Eero's presentation on adventure gaming which was a bit convoluted for my taste. Even so, I found his method of adventure scenario creation quite interesting. It was very similar to what I did with Hansa adventures back in the nineties: just setting the stage and then letting the players loose in it. However, Eero tried to explain to the audience in analytic detail. I have never tried to do that but it was fascinating to watch. I haven't done adventures where the main theme would work like that in ages, mostly because I haven't got a good idea or inspiration that would make the best out of it.
The panel over the Future of Roleplaying Games had myself, Eero, Mike Pohjola and Juhana in it. I was later told that we are getting old. In the good old days this combination would have been a sure way to get us into a fight but now the whole thing was a barrel of laughs. We had great time and Eero outdid the rest of us in self-aggrandizement once and for all. I admit it: we were beaten, fair and square. I'm not really that optimistic about the state and prospects of the hobby but decided before the panel that this wasn't the time and place to play a prophet of doom. So I gave everything I could a positive spin and judging from how well the panel turned out the white lies were worth it.
After the panel we grabbed Miska and had a group photo of us five (Mike, Miska, Juhana, myself and Eero, in that specific order and seated around a table just like we are depicted in the Piippuhyllyn manifesti -comic). I expect the photos to become public at some point and will let you know when it happens. Then Eero went to dismantle his sizable Arkkikivi store display and Miska went home. Me, Mike and Juhana, having missed the opportunity to start a fight in the panel, decided to give it another try and hooked up with Sope at a bloody excellent pizza restaurant Mike had found. I've never had ostrich in my pizza before. Unfortunately, we didn't get into an argument there either, so the train ride back to Helsinki was our last hope.
It was an epic failure. Mike wanted us to have a quick session of Stalker. I don't know how serious he was but thought "bring it on!". Of course, I didn't have any of the materials with me but I have memorized the core. It just pisses me off that I didn't remember the attributes right. This would never happen to me with Praedor, but in Stalker the attributes are much less relevant than the abilities, so I got my plans for Stalker and Cyberflow attribute lists mixed-up. Oh well...
Anyway, we made characters by figuring out life events and turning them into abilities. Then I ran a short scenario to the three of them where three never-go-lucky vagrants and scoundrels had ended up in Toulouse looking for their place in the Sun. Instead, it was a dark and rainy night and Sope had a fit of hysterical laughted when a disheveled local approached them in a bar (hey, I had like five minutes to plan the thing!). Anyway, a group of local thugs had caught a wounded stalker crawling back from the Zone and pressed him for his artefact stash. However, beating up someone whose intestines were being turned to translucent (and luminescent) gel didn't have the desired effect. The guy was getting delirious, though, so the thugs used the player characters to stage a "rescue", hoping that the stalker would tell his rescuers what he wouldn't tell to his captors.
In a cell-like room at the back of a long-abandoned garage, our "heroes" pretended to carry the guy around, assuring him that the hospital was just around the corner. They made him friendly suggestions about going to rescue his friend (another stalker who had been lost in the Zone). Our characters had some pretty good talkers among the group and the poor fellow finally bought it, while pieces of him kept falling off. The bad guys observing from the doorway knew that the glassy, glowing gobs of goo were actually Wizard's Jelly: Our characters, having never been to the Zone, were oblivious to this. When the guy finally broke and told he had hid the stash underneath a train carriage that extended to both sides of the Zone boundary, the NPCs said "thanks", slammed the improvised jail cell door shut and locked the characters in. By now, the stalker was turning into a corrosive puddle of transparent gel that gave off rainbow-coloured glow and occasionally blue flames that cast shadows instead of light. Slightly unnerving.
As they scrambled to find a way out, Mike's character eventually grabbed a folding shovel he'd been carrying and used it to scoop up some gel and smear it on the door. It turned both his shovel and the bolt-ede of the door into soft dough. Poking through the hole with the leg of a broken chair, they managed to slid the bolt off, open the door and escape. If the adventure had continued, they would have pursued the thugs who betrayed them, following them to the stash and getting their first taste of the Zone in the process. Unfortunately that adventure would have taken too long so I ended it there and just referred to them what would have followed next in a proper play session.
Maybe the guys were just being polite but the feedback I got was rather encouraging. I used the scenario to demonstrate what kind of player participation FLOW calls for and how the task challenge gradation algorithm works. I also tried to give them a feel of the atmosphere and demonstrate a plausible stalker scenario, although having to come up with one so quickly lead to regrettable errors, like the guy approaching them in a bar (very cliched) and a very clumsy demonstration of the player-based environment detailing principle. When Mike suggested using the chair the victim was tied into, even though I had described him lying on the floor as they entered, I went back back on my description and changed it. Tsk. Tks. What I should have done is maintain my original description but agree that there was a broken chair in the room, even though I hadn't mentioned it earlier. The thugs had apparently tied the victim to it at first but during the beating he had fallen off, breaking the chair in the process. Hindsight 20/20 and so on...
But it was fun and time really flew on our way home.
P.S.
Sope, I am very much flattered but also a little embarrassed by your public praise for my scene descriptions. I mean, it's really nice that you liked them but isn't that what all gamemasters do? You know, describe things? Anyway, if you three want to have another go at STALKER, with the right rules, I am starting a campaign once the book hits the shelves. You're welcome to join in.

15-Feb-2008: Pre-Tracon
Tracon is tomorrow and I am still recovering from bronchitis. It's my usual luck but I hope a week of antibiotics and asthma medicine is sufficient to keep me on my feet tomorrow. I really liked the previous Tracon event, even though its massive attendance (1800+) consisted mostly of manga and anime fans. Come to think of it, there could be market for a Finnish manga-style roleplaying game (or a social joint storytelling game) right now. I am not well-versed enough in the genre to know what particular style it should follow but nevertheless this sounds like somethig right up Mike Pohjola's alley. I only wish they would move Tracon to somewhere into the Tampere city centre. If I don't see cosplayers when getting off the train tomorrow, I am never going to find the right bus stop!
And for the last and final time: nope, Stalker didn't make it in time. It was a tough call but getting it there would have meant pulling the plug from the proofreading round and You. Don't. Want. To. Know. what the game would read like if I had done that. Missing Tracon is a PR blunder but it is not the first (in how many Ropecons have I intended to present the game?). And at least the proofreading can now be concluded in peace and I have more time to come up with something sensible for the back cover. It currently sucks.
My piece in Tracon is at 12.00 and the joint panel is at 16.00. The core of my presentation will be a powerpoint slideshow and if my voice gives out, the slideshow can do the heavy lifting. If you want to hear me talk about my "designer intent", this is the place. Just remember that I don't think designer matters at all to the end user, so this will be a friendly work procedure chat with my colleagues and hopefully a small but active audience. As for the panel, it gets tricky. I'll probably be called on my earlier predictions of the hobby's apparent demise and it is one of those things I hope I am wrong in and in any case not really something I'd like to talk about in a hobby convention.
I would like to be in Tracon site already by 11.00 because "arzi" from the #praedor IRC channel is talking about being a mobile games designer (he's with Universomo now) with a roleplaying game background. Been there, done that but I'd like to compare experiences? It's also unfortunate that Mike's presentation is booked right after mine. I'd like to stay and watch but if my crowd wants to keep asking me questions, I have to take them elsewhere. Of course, there could be just 50 sullen roleplayers among the 2000 screaming anime fans, solving the problem by default.
So when will Stalker be ready? Soon, I hope. My girlfriend is from Hyrynsalmi, Kainuu, so we've contemplated going to Maracon with it (in Oulu, only 188 kilometres from Hyrynsalmi as opposed to 600 or so from Vantaa). Another possible event is Solmukohta but the fuckers seemed to have replaced their coolest ever website (the old background image is now my windows wallpaper!) with this ass-tastic website that looks like some of the dog vomits I had to clean up as a kid. I have no idea who their web designer is but he or she ought to be shot! Anyway, now that my budding interest towards this shamelessly elitist (and openly proud of it!) event has been aesthetically crushed, the fact that I would have been hesitant to present anything there doesn't really matter. Solmukohta never felt like my thing, not even on paper. A visit there would have been just about testing the waters.

10-Feb-2008: Afterthought
It is, of course, far too late to make changes to Stalker but I am thinking that I should have done more to encourage the reader to take ideas and concepts from other genres and "stalkerifying" them. We're aiming for fun and games here and not the Nobel Prize, so nothing is too cliched or melodramatic. A Frankenstein monster made from Living Corpse parts? Go ahead! A cyclical transformative mutation uncannily resembling lycanthropy causing rampant killings in the neighbourhood? Be my guest! Something wicked bursting through the victim's chest while he is out for lunch? Sounds like a plan, if it triggers an interesting chase. I really should have included these in the rulebook. I have an adventure arc example and idea nuggets, of course, but I already know that people reading just the novel for adventure inspirations are going to hassle me.
Oh well. The train has already left the station.
As for project status, proofreading continues and will continue until it is done. It won't (and couldn't be) perfect but without it the game reads like crap and I am not having any of that. Straight-out typos should be rare since spell-checkers can catch those but there is a thousand other ways to screw your text up. Tracon is one week away so no chance in hell for the game to make it in time. I wonder what I ought to be talking about in Tracon? I've been talking about Stalker for so many years already that I think all the basic stuff has been covered. Unless hit by a good idea fairly soon, I'll throw together a powerpoint with some of the best pictures and let the audience take care of the rest. Assuming I have any. I still remember the Conklaavi presentation where I had five people listening to me and even they were present one at a time.
I've been reading the "okay" I got from Boris Strugatsky over and over again. When did I get it? The document is dated July 1st, 2004. Four years ago. I bet he doesn't even remember. And who's to blame him? If the two other Stalker game licenses he had granted turned out to be nothing and four years have passed since this one, what's there to remember? I will send him a copy of the game. He can't read it, of course, but I think he would like to have a look at it anyway. Besides, I have a total of 135 pictures for the Stalker RPG. Not all of them made it into the final game but most of them did and with 120 or so illustrations the book should be able to communicate him something.
Gaah, I am a wreck, physically. I am gaining weight again (and having plenty to start with, of course), busted my shoulder at the gym and have some kind of a chronic respiratory inflammation (mostly like flu but with coughing fits that bring a rotten taste to my mouth). Mentally, I've been useless, thinking about Stalker all the time while being painfully aware that there is nothing I can do about it. It's called stress. I have friends who have experienced a burn-out. I don't think that I've been working so hard but I do feel "thin, sort of stretched, like too little butter on a slice of bread". Here's to hoping that the writing spree in the Spring will be easier.
On a better note, I am also the star of the latest Piippuhyllyn manifesti (it should be there but the images didn't work at the time of writing). This time, I don't get the punchline. I do know what he is trying to imply but it is not true and so the joke falls flat. Even so, I am flattered by the athletic stick figure he has drawn me with as I really could use one of those in real life. Then there is this a baby troll on the roolipelaaja.fi forums. I've never seen one in its infancy before. :)
I played S.T.A.L.K.E.R: The Shadow of Chernobyl through again and got the same "I want to be rich" -ending as before. I really like the game but being a proper, artefact-hunting stalker in it leaves you with something like 200k of loose cash by the end. There is nothing to spend it on. The game is supposed to have seven or eight endings but I had to get those from YouTube. Even so, it is a blast, even on medium graphics setting (I had to reduce detail to make it run on my new 24" monitor). Even so, a great game. And absolutely great cutscenes too. I don't know if it is CGI, live acting or both but it really looks and feels like a Russian scifi-movie, in a good way. I hope you have all watched Gadkeji Lebedi (The Ugly Swans) by now?

08-Feb-2008: Status Update
Spread this picture.
I cannot and will not understand the government decision to even consider electronic voting via a black box system provided by TietoEnator. The importance of maintaining democracy outweighs the NDA of any company (and I mean any) by a million to one. If it ever comes to this, I recommend that everybody will vote "no" with their weapon of choice. At that point it will be the only way to be heard. In my opinion, Tuija Brax, the minister of justice who is driving this change, has crossed the line between incompetence and malevolence. My opinion of the Green Party has been rather low lately but I didn't think they would stoop to this.
Maybe they didn't. Tuija Brax could be preparing a coup for some other, less visible special interest group. Who owns TietoEnator? What are their connections? The idea of a coup is funny, of course, but if a black box electronic voting system is implemented, the means for a political coup through financial control of TietoEnator are there. It scares the shit out of me. Somehow this undermining of democratic government feels like going against the ideological principles of the Green Party. Then again, how does a party where any member of parliament can vote any way they will about any issue even have principles? And to think that the Greens were once my preferred political leaning? Sheesh!
Does anyone else have these cravings? I have never smoked but sometimes I just long for a cigarette. It is the image of smoking, the idea of smoking, the claims smokers make on the effects of nicotine on their thinking and well-being. I want to blow smoke rings while putting my feet on the table, calm down and think things through with a drug-induced peace of mind. Not willing to start smoking with these lungs of mine, I'll settle for a piece of chocolate.
In other sad news, Stalker won't be hitting the shelves in time for Tracon. It will be in the printers by then but having it out this quickly is highly unlikely. Even so, I'll be treating the presentation in Tracon as the launch event. Hopefully, it'll be the last presentation I have to give on the subject. After four years of talking about Stalker it is time to do something else. For example, I have been mostly gamemastering in Ropecon for the past two years. It's been such fun that I think I'll do it the next time as well. And with the novel coming on in the spring I won't have time to finish anything else by then. Fortunately Code/X is already playable. That game was made for Cons. The required other session could be about Stalker.
In better news, I have been lamenting the lack of a proper campaign idea for Stalker. Small adventures are easy enough but so far the concept of a prolonged Stalker campaign has eluded me, causing no small amount of angst. But as I lay awake during the Hour of the Wolf today, it came to me. Make no mistake: it is harder to come up with campaign concepts for a completely new and niche genre than any of the old ones. But now I've got it and I am holding on to it. You know, I've been asked if Stalker isn't too avant-garde for a Burger Games product. After Praedor, you could certainly say so. But I use Burger Games to do stuff I cannot do at my day job. Now whatever the flaws and merits of my job at Recoil Games, the game we are doing is decidedly for the masses. So is it any wonder my home project is now a little more "avant-garde"?
Regarding roolipelaaja.fi discussion, today I had to supress a serious urge to say that My Life With Master is not a roleplaying game. Now, that's how I feel but saying it aloud would lead into a discussion over the definition of what is or isn't a roleplaying game. And that, my friends, is a bottomless pit (and if any of you now starts of thread about it anywhere I'll find one for real and toss you into it). The only one with the right to say what is or isn't a roleplaying game, is Gary Gygax. And as you all know, nobody agrees with him.

07-Feb-2008: Back in the 100 Rad Bar
While Stalker is being proofread and I have been sent home on a sick leave because of a fucking shoulder ache (yes, three days out of the office because a muscle cramp in my shoulder? The doc said it was something complicated and virally inflamed but still...), I returned to my favorite hangout... the 100 Rad Bar in S.T.A.L.K.E.R. Yes, I have started playing it again and can't wait for the Clear Sky sequel (story-wise it is supposed to be a prequel). Apart from some smoke coming from my computer at times it's been a blast. And ditching the mods was like adding another difficulty level for me. I still think it was bloody stupid of GSC not to ask for a proper license but I have almost forgiven them for using the Chernobyl as a backdrop.
Besides, while I would not call it a source, S.T.A.L.K.E.R. has been an inspiration for writing the roleplaying game. In making it, someone else has had to face the same issues, ideas, reference materials etc. that I have. Obviously I like my setting better and a computer game has to focus on different things but it has still been very interesting to watch what they have done with it and how they have portrayed the Zone. And while it is not the "designer intent" (I'll rant more about that in a bit), who am I to say you can't play in a Wild West Chernobyl instead of my Luc Besson-style Southern France/Zone combination? The only problem is that Flow doesn't support the micromanaging of equipment and artifact belt that well. Oh well, that's why we have gamemasters.
Meanwhile, the concept of "designer intent" as a qualitative factor rears its ugly head in the roolipelaaja.fi forums. I am so fundamentally opposed to the idea it hurts to think about it. To have it emerge in the first place is a disgrace upon the whole community. Of course, the intent is there, if you can read between the lines and reverse engineer the game system/setting interaction. But that is not what I am playing, that is not what I am selling and that's not what makes a game good or bad. Worrying about designer intent imposes author control on the end-user, restricts the creative options of everyone involved with the scenario and takes away a part of the GM authority (thus compromising his absolute authority in Old Skool) and gives it away to a stranger (like me), who is not even part of the game event! No! No! And once more with feeling; NO!
All that should matter is what the game and the setting can offer to the user. This varies by individual just as much as it varies by game. Any RPG is a set of tools to be used and discarded as the user sees fit. Any review should deal with that selection of tools, rather than the deeper significance of their inclusion, exclusion or hypothetical use in the design scenario. In Old Skool (okay, mine) thinking, the GM makes the call on the use of tools. The "game" is not in the book. It is in the game event and the participants' subjective experience of it, constructed by their imagination. It is all about the player/GM intent! The designer can go hang himself for all they care!
It is a real gem of a forum discussion anyway. First I am told that the basic analysis of the customer purchase behavior is "roleplaying theory". Oh, I am sure it can feel that way if you are breathing battery acid fumes for laughs. It just doesn't click with the reality but at least the colours are bright. Then the definition of designer intent must have expanded like a star about to go nova and suddenly even the genre of a game is all about "designer intent". Okay, while I have no objections about anyone using Praedor with the Heimot setting, I have to admit that the rules conversion could have its tricky parts. There, it's all because of designer intent! Happy?

02-Feb-2008: Two Weeks
In majatalo.org, Asmodeus was already furious at how Stalker RPG was already out but nobody had told him. Take it easy, Asmo. It's not out yet. Two weeks. You have waited for four years, so I'm sure two more weeks is a breeze. The game content is now complete as Roolipelaaja magazine finally sent their advertisement. Final page count is 242. I am planning to set the end-consumer price point of 29 euros (this is how much you'll pay at the store, including taxes). I'll leave you guessing as to how much profit I'll make per book with this price point. Let's just say that if I followed the minimum default pricing for videogames, the price point would have to be around 40 euros. And I am still not drawing a salary. The initial print run will be very small, even if it drives up the cost per unit. If it sells, I'll print more. As business strategies go, this one is known as "Covering Your Ass".
It is still far from certain if the game will be done in time for Tracon but I am cautiously optimistic. Even so, it'll be close. Late as usual, I never got around to making another batch of Stalker T-shirts but who knows? If the game proves popular, Stalker and Flow t-shirts might be just what the doctor ordered for Ropecon. Arranging the sales is always as a hassle but by then it is already summer so maybe it is not so bad. I am still using my old stockpile of Praedor T-shirts (man those things are comfy, if not very durable), so I won't be making that kind of scaling error again. 5+10+10+5 shirts should be enough.
Roolipelaaja #13 came in the mail and it's great! Maybe it was the failed layout design or the fanzine-style cover but I was hooked from the start. Usually I'd go through the magazine here, commending and comdemning stuff as I come across it but this time there is no need. Most of the articles were good and the one's that weren't did not actively piss me off, so they're forgiven. I am a little disappointed at how the layout in my column sort of glued the paragraphs together but it really is a minor thing. Excellent work, guys.
In distantly related news (it was a heavy metal theme issue, after all), Lemmy from Motörhead turned 62 in December. I went browsing for Motörhead clips in youtube.com and found quite a few good ones, both original and fan-made. Now, like every MH fan out there I have heard more than my fair share of claims that Motörhead only has one song: Ace of Spades. When pressed, every last one of those claiming this confessed that they had never listened to Motörhead, apart from the occasional Ace of Spades they might have caught from the radio. Apparently it never occurred to them that you can't make a 30-year musical career out of a single song.
Here is my list of top Motörhead clips in the Youtube. I hope you'll find it both entertaining and educational. Just remember to turn the volume up to eleven.
There were no clips for Broken, Eat the Gun, Love Can't Buy You Money, Vibrator, Lawman and so many others... Clip-makers sure have their work cut out for them. Somebody please do a clip on any of the joint performances of Motörhead and Wendy O. Williams!

31-Jan-2008: Big Warm Thanks
Eero Tuovinen is a tree stump in the wild forest of the Finnish RPG scene. He is too tall to be ignored, too short to be felled for timber and too sappy to be firewood. I have bumped my toes and knees against his gnarly roots many times over but also found him useful to have around when you are about to fall and need to lean on something. And when you do that, you'll notice that the tangled undergrowth around him is awash with wild flowers.
Despite our differences, he has always been supportive of whatever I've been doing and offered his advice, often uninvited and sometimes on things he doesn't know about. Yes, it can be annoying. But sometimes it is just what I need to pull myself out of a creative ditch, or glue the shards of my shattered artistic self-image back together. And that is exactly what happened after the "Setbacks" entry regarding my (hopefully) upcoming book. It was encouraging, inspiring and thought-provoking. Thank you very much, Eero. I owe you one.
Unlike him, I still don't think my life is interesting enough to be made into a novel, with or without games. However, his counter-argument actually that every life is interesting had merit. While nobody's life is really interesting, the trick is in the spin. Can I turn my life and gamer history into a series of funny anecdotes (that hopefully reflect some of the things touched upon in Pelintekijän käsikirja so that I can claim the novel has also fact book value)? Can I do this without making myself look like a complete idiot? Or without angering or embarrassing someone else? Probably not.
However, that is not a reason not to try. I mean come on! Even if the book would be completely awful, what is the worst thing that can happen? Roolipelaaja will give it just one star out of five? Jiituomas will lament once more how "any hack can call himself a game designer and get away with" (actual quote)? Green activists will lynch me for the trees felled to make books that will then gather dust in the BTJ sales storage? Big deal. I have already signed a publishing contract and the idea of backing off just pisses me off. In a big way.
Games-wise, the next few days will determine whether or not Stalker will be ready in time for Tracon. Surprisingly, the bidding contest was won by Yliopistopaino and I have to get the files to the printers early next week. They'll then do an evaluation copy and if that's okay by me, go ahead and print out the rest. I am not expecting trouble but who knows what will happen? A look at the cover of the current edition of Praedor is a good reminder that anomalies are not limited to the Zone. Speaking of which, I hope you have all checked out the official Stalker RPG web pages by now. The PDF character sheet is slightly outdated but that'll get fixed Real Soon Now(tm).
As for life after Stalker... good question. Obviously the novel takes precedence and I have one other secret project. But even the book is over and done with by Summer. I am pretty excited about the Flow right now and once Stalker is out, the jury is also out on the system. I would love to expand it, both testing and demonstrating its use in a variety of genres and settings, while also heeding Mike's ancient advice not to get rid of all dice in the game, even if the challenge resolution system remains diceless. You already know that I have been thinking about CyberFlow (working title, obviously), an English-language Flow adaptation of the Street Scifi -genre (named thus since my setting concept goes way beyond the technology and realism level usually associated with cyberpunk). And if somebody else out there reads Stalker and likes the system even more than the game, Flow could use its own web pages.

It works for me.

27-Jan-2008: Setbacks
I guess I'll have to concede that my original plan and concept for Elämäpeli is a failure. I've written about 30k characters which is about 10% of the acceptable minimum length but already I can see trouble brewing with the format. My original idea was to casually jot down memories and anecdotes from my game business years. In hindsight it was a stupid idea because A) I could have just written out parts of my blog in Finnish and B) reading it would be a pretty schitzophrenic trip. Nope, this is not going to work. There has to be some kind of logic to this book. A some kind of common thread. Well, at least one thing is for certain: this is the first and last autobiographical work I am ever going to write. Because frankly, my life isn't interesting enough to be made into a book.
Now what the fuck am I going to do? Or rather, how the fuck am I going to do this. Giving up is clearly not an option. I'll have to start looking at others.
Ready or not, I will give the definite Stalker launch presentation at Tracon. It is possible that proofreading won't be over by then but in that case I will have a few "evaluation copies" with me for show (and in case some collector wants to buy for a million euros or so). This is not to say that Stalker won't be out by Tracon but whether it is or not, it is going to be a close shave.

21-Jan-2008: Change of Priorities
After waving my arms hard to enough to pull them out of their sockets, I was forced to accept that no matter what I do, there is no way I can make the proofreading go faster: rather, it is a matter of me not interfering. It's gone as proofreading my works usually go: I have a fetish for big initial characters, which are now being cut. I tend to prefer a writing style where I leave out verbs (or basically make a subordinate clause its own clause despite not having a head) a little too much. There is the occasional typo and so on. My own proofreading round got around 70% of the errors. This next proofreading round will get another 70%, leaving about 9% of the original errors. If there is time, there will be a third, which hopefully nabs also 4% of all of them.
A more valuable thing and one that I can't really do myself is the editing commentary: "is that a good way to put it? Do you want to dehumanize the Altered by this choice of pronoun? What do I mean with this that? That was a good clause! You said this here so you'd better change that to match it!" And so on. It always surprises me how crappy the Word spell checker actually is compared to a human proofreader. On top of that Pagemaker and Word have some weird compatibility issues.
Ideally, you'd write the text first and then put it in place in the layout. However, if I transfer text from Word to PM, I get all the Word formatting script tags along with it and the styles go crazy. I could avoid it by dropping the text into Notepad and picking it up again from there but that is too long of an instrument chain. There are basic word processing capabilities in Pagemaker and even an English-language spell-checker. Of course, Stalker is written in Finnish. At present, having a release event at Tracon seems quite likely and I hope I can count on having at least Mike and Miska as the audience (although you'll never know about Mike...)
So, apart from checking out an occasional stack of penciled-in prints appearing on my desk and editing the files accordingly, there is nothing I can do for Stalker right now. Fortunately, this paralysis does not affect everyone and Olorin of the majatalo.org fame (moderator and activist) remade the Stalker Website. It is 100% strict proof XHTML (everybody hates flash-only sites) and but has quite a few gimmicks I couldn't or wouldn't be bothered to do. Check it out. I hope that some day it will some day be as valuable resource as the Praedor homepages are today. I should probably start separate pages for FLOW as well, although, it could be prudent to wait for the consumer reaction to it. If they find it universally sucky, I don't want to keep pushing it on them. I just like the concept.
With Stalker (temporarily) off the table, the next thing on the agenda is the novel. I have settled on the title of Elämäpeli (Life-Game) and the only reason I am writing this instead of it is the late hour. When Stalker is truly out and Tracon is history (effectively the spring period), I'll probably put the blog on hiatus so that the novel will have a monopoly on my literary output. I trust the publisher to do the proofreading. But I'll have to start writing already. Tomorrow evening. After doing some spring cleaning.
In unrelated news, my interest in things cyberpunk made me seek out relevant media. That's how I ran across a television series called Total Recall 2070 in Joost (an Internet TV service I am a beta member of). There's only 22 episodes (like all good things it got canned after the first season) but after episode 4 or so I've liked what I've seen. It's a kind of mixture of Blade Runner and the movie Total Recall, with heavy cop-show elements and a nice futuristic big city where it all takes place in. Effects are low-key but mostly plausible and some of the street scenes are really good for budget scifi. Acting is realistically muted (reminding me of the Japanese language version of the original Ghost in the Shell). Now, the casting and the CGI cityscape flyovers would have all the elements necessary to make it corny but it isn't. Or then I have just found my personal Buffy the Vampire Slayer-experience (corny as hell but seems to grow on some people).
Anyway, I warmly recommend it if you are into the genre and are growing tired of watching Ghost In the Shell S.A.C. on repeat. Naturally, I recommend that to cyberpunk fans as well.

20-Jan-2008: Game Theory Explained
The Tall Man nailed it:
Says it all, really.

14-Jan-2008: CyberFlow, Again
Let's kick off with good news: If Stalker RPG is out of the printers by Tracon, there will be a launch event. Nothing fancy, basically a presentation on what I wanted to do and what eventually came out and why. If it is not out of the printers, I'll do another one of those "yeah, this is what I am doing" -presentations and when the book hits the stores you'll know about it from here. I don't have Mike's media contacts so the front row won't be reserved for the press. I am still waiting for the Solmukohta programme but damn that website background image is great! I am using it as my desktop wallpaper.
About CyberFlow. Honestly, I don't know if I should do it but I have been prodded from some prestigious quarters lately. In any case, don't hold your breath. Whatever CF's eventual fate will be, the next thing I'll be writing is the Elämäpeli novel for BTJ and that supercedes everything (on my spare time) until the Summer. I finally have an idea what to write and how it should start but there's nothing yet on paper. On the other hand, I am not worried. Once I get everything else out of the way, I am a fast writer. Unfortunately, writing the book also means putting this blog on a back burner. Many of the ideas I could use here are also applicable to the novel and that takes precedence. I am aiming for 300,000+ characters but 500,000 would be nice, making it twice as thick (depending on the format, of course) as Pelintekijän käsikirja.
By the way, many good things have happened lately because of Pelintekijän käsikirja. It has found its audience and just as I thought, it is not as intimidating to novices as the cellulose bricks they are usually recommended on the subject. Industry veterans like it as well, which is nice, but I'd guess it's mostly for the entertainment value. Anyway, I am glad that I wrote it. The world is a better place for it.
Damn, I digress. About CyberFlow.
Gamers old enough to remember CP2020 are also influenced by it's default gameplay expectation (which was basically "guns and micro-managing your Mr. Studd"). We all have fun memories of optimizing our Reflexes and God knows what else. Now, Flow can do many things but it is NOT suited for micro-managing your Mr. Studd implant. Also, the encounter-based conflict resolution will leave gun fetishists high and dry. The entire MO of cyberpunk roleplaying as it exists will have to be rethought. Given how far apart the genre literature and the default CP2020 gameplay are from each other, this is not necessarily a bad thing but it is damn hard and kills any sense of nostalgia you might have had.
If you are a long-time reader, you know my motto that "Setting is the Game". With the Forge around, this has become an Old Skool thing but that's where I'm coming from. Another issue is that I won't publish an RPG book on its own anymore: it has to have an external base or some ready source material to draw on. I remember some forum trolls clamoring for more generic genre games and that the designers should leave out everything that counts as "their own idea". Sorry, but I'd sooner drive a snowplow in Hell. But the setting for CP2020 can go and hang itself for all I care (It did!).
I'll let you in on a little dream I have: After Elämäpeli, I could write this two-part science fiction story I've been turning around in my head for quite some time now. I'm hoping for a publisher but this time it'd probably go the old-fashioned way: send out the script and drink yourself under the table with every rejection. With the cyberpunk genre being out of fashion, I would call it, especially for the latter part, street scifi (hey, I came up with it in Pelintekijän käsikirja and need to use it for something!). Of course, I would also go for the pulp style writing that worked so well in Vanha Koira: keep the story moving, pimp the hell out of action scenes and wallow in the base desires of your readership. With something like that already in my head, it doesn't take a genious to guess where the CyberFlow setting would come from.
In short: Should the book happen, I am sure the CyberFlow RPG would happen. But as of now, I am still dreaming.

11-Jan-2008: Spanner In the Works
I was just reminded that Ironspine (Miska) means to launch his ENOC roleplaying game in Tracon and some people seem to think it is pretty similar to STALKER. I am not sure about the adjectives but yes, there are similarities. The idea of releasing both games in the same event bothers me. Should I go ahead and still try to get the game out of the printers by February 16th? Or should I hold back and leave Tracon to ENOC? Trouble is that after Tracon the next good publishing event opportunity will be in Ropecon. In Tracon and Ropecon, I'll be among friends. If I go to Solmukohta (and that is a big if), I'll be among enemies and there is only so much shit I care to take. Then again, skipping the release will leave loads and loads of time for further proofreading and tweaks (not much of a consolation but I had to come up with something). What to do, what to do... I don't know yet.
Later...
On a better note, I went to see three bright young ladies at the University of Arts and Design today. They had read Pelintekijän käsikirja (from which I received fan mail yesterday, btw) and asked me to consult them in creating an edutainment card game as their graduation work for the University. It's their game so no that's it for the details but I was pleased with what I saw. They are going to reach alpha stage fairly easily and the game ought to be fun when finished, especially for an edutainment title. They had also made some good observations and in general were learning really fast, so the thought of seeing such talent wasted on comprehensive school visual arts teachers pained me. I tried to talk them into coming over to the Dork Side of the Force, after graduation. Fortunately (well, not really), the starting salary for a visual arts teacher is so shitty I could promise they'll do better as junior designers for casual mobile games. How do they get any teachers these days?
Seriously, I had a casual games company, after what I saw and heard tonight, I would take them aboard as designer interns and see where their careers could go from there. Think about it: 50+% of the target audience for casual games are adult female. Now, I myself am a bloodthirsty hardcore gamer and so are most male designers with any experience under their belt. These ladies, let's call them A-team for now, would be my ace in the hole. It is really, really good to see stuff like this happening. At last.

05-Jan-2008: Illusions
Reading the January issue of Pelit magazine, two things came to mind. The second one was that I am no longer free to say what I think about this. That was a sobering revelation. I am part of the system now and if one sees the system as flawed, I am also part of the problem and responsible for my take on it. So, after carefully thinking through what I was going to say, I went for this: Anyone reading the magazine can see how it is packed with new console titles of every shape, colour and variety. Yet somehow the first impression that comes from browsing it through is that "they are all the same". Now this is obviously a load a crap! Factually, even from reading the reviews, it is obvious that no two games are alike and they are all bursting with new and unique ways to facilitate player-game interaction using the god-awful console control pads.
Unfortunately for us all, in the game business the first impression sets the rules. I work here and if my first impression was "oh boy, what a lack of variety", that is what easily 80% of the public are going to see while never giving it a second thought. I am not alone in this: there is an article here about "undying games", stuff that hardcore gamers keep playing, damn their age and damn their graphics (sometimes later upgraded by fan effort, though). The article drips with nostalgia and the writer, obviously a hardcore gamer, looks back to indistinct "better days" when the computer graphics were already "reasonable" but the whole game didn't have to be built around it. But hardcore gamers don't run the show anymore. Next-gen consoles, the Xbox 360 in particular in the EU and the US, are the market that determines how games are made.
The logic is simple. A PC-only title becomes a hit at around 1 million. There are super-hits that do better but they have always been rare and in the recent years they've been exceedingly rare (frankly, the World of Warcraft retailer version is the only come that comes to mind). Most PC-only releases sell from tens of thousands to a few hundred thousand. If you are on a competitive AAA development budget (10 million or more and rising all the time), it is simply not enough. With consoles, the hit status treshold runs at roughly 2 million and the price point for games is higher. Also, an Xbox360-only game is easier to develop since the hardware profile is always the same. PC releases have to be scaleable to provide margin for performance differences and for developers this is a royal pain in the ass.
That is why concepts that fit the consoles best are given priority. Old hardcore gamers like myself and the guy who wrote the article would prefer to play on a PC and as a result we're no longer the target demographic even for traditional hardcore genres such as whatever is the most recent hyped-up shooter. In short, we're screwed. Ever since Bioshock came out, people have been comparing it with System Shock 2 and hardcore gamers feel that while very pretty and fairly original, Bioshock is too linear, has no character development and has been made easy enough for braindead people to have some sense of accomplishment. Of course, System Shock 2 wasn't a hit, with total sales to-date quoted to be around 900,000. I think Bioshock got there within a month of its release.
I am waiting for Bethesda's Fallout 3 with utter dread. Fallouts were hardcore games in the extreme but now Bethesda has pushed the development budget to 40 million or more. I don't think there are enough hardcore gamers in the world to justify that kind of expense, so either Bethesda dumbs it down so that we old fans can have a mass suicide party, or we have the best game in the universe but it is a commercial disaster and a cautionary tale for future game developers.
Would it be possible to even attempt something like System Shock 2 today? The sales figures would probably be the same as before. While the total gamer population is increasing, it is not doing so in the hardcore end of the spectrum. Excluding the need for marketing and publisher support, even the development would have to scaled down to fit the projected sales of 500k to 1 million. That means developing a richly-featured, extra-length game with roughly a quarter of the usual AAA development budget. On top of that, the original SS2 was an FPS, so everybody is going to look at the graphics, which is what the lack of budget will hurt the most. It is a death spiral already in the development stage.
I see one way out. I've been playing Shadowgrounds: Survivor by Frozenbyte lately and so far I've found nothing to complain about (except for my shitty reflexes but that's not the game's fault). Could this engine be used for an action RPG? You would see the corridors from a top-down 3D perspective. Minigames, such as hacking, or screens for accessing character stats, are separate display modes. Elevation differences are mostly a visual element in Shadowgrounds but elevation as such wouldn't be a big issue inside a building or a spaceship. The new physics engine is complex enough to enable some short-range puzzles in the style of Half-Life 2. And it looks good, especially with the dynamic lighting. SS2 with the SS engine. Any takers?
P.S.
After describing one of the threads in roolipelaaja.fi -forums as looking a lot like a dick-waving contest to me, Ile suggested that I also get a kick out dick-waving by writing this blog. He is right, of course. Keeping of a public diary or a log of opinions is in itself both arrogant and narcistic.

02-Jan-2008: MMVIII, Baby!
New Year came and went. I made some Christmas ham for my friends and we had a jolly good time. Then we moved to a party with some more friends in an apartment high above the Myyrmäki skyline to watch the fireworks. I haven't bought rockets for ages since it is literally about seeing your money go up in a smoke. That didn't stop me from enjoying the spectacle of 40000 other people living in West Vantaa emptying their wallets into to the night sky.
Other than that, my life is all about Stalker right now. I just finished the first proof-reading round (myself plus a spell-checker). There will be two more rounds by some other people with background in spell-checking and translation. If any typos survive past that, it was meant to be. At least you'll have something to chuckle about in the forums. I also have a kind of a "pre-low" about the whole thing right now. It is an old term dating back to days of the LARPer Assholes and refers to a sudden fit of depression right before a game, when you think it is all going to go wrong and everybody is going to hate your for it.
The funny thing is that I know what will happen: two people will publicly hate it, four people will publicly love it and the silent majority doesn't care one way or the other. Roolipelaaja is going to give it three stars out of five but the first print run of 100 copies is still sold out within a year (that's about three times slower than Praedor). If I ever take another print-run, that'll last forever. It's a far cry from Mike's sales goal of 10,000 in the Roolipelaaja forums but no one else believed in those figures anyway. If I didn't think this was enough reward for me I wouldn't have done it in a first place. Stalker would probably sell more if it had dice in it but I am not going to go over that hassle just to improve the sales from "non-existent" to "insignificant".
I'll let you know how the game progresses. My new arbitrary deadline is to get it out by Tracon (February 16th, I think) but it is not just up to me anymore. As usual, I am not paying my proofreaders so I am at their mercy but having the game would give me something to actually talk about at Tracon. Otherwise it will just be a repeat of those "hypothetical Stalker presentations" from the earlier years and I'm sick and tired of those.
Now that the text is going out to proofreaders, my remaining tasks are A) making the cover and B) finding someone who'll print the damn thing. I am going to ask about the hardcover option but no promises! If the cost to the consumer goes past 30 euros, I'm probably not going to do it (sure, Praedor 1.1 costs 35 euros but that concept is already proven). And no, I don't think that my highly experimental diceless system is going to set the world (or the cash registers) on fire. Nothing in pen-and-paper roleplaying games could do that anymore.
If someone knows how to make the fucking PDF Export feature in Pagemaker 7 work, please tell me. It's not a crisis because most printing houses also eat pagemaker files but it is so damn annoying that while I can actually turn lone files into pdfs, I can't turn multiple files into a single PDF publication anymore. And the feature, pointing to the very same Acrobat Distiller, works just fine in pagemaker 6.5! In any case, I guess my future publications, if any, will be done with InDesign. I just can't master all its bells and whistles yet.
Speaking of books, the Gamemaster's Book still feels bloated. I already tossed 10 pages of it and I am not going to touch it any further, so bloated it shall remain. Somebody complained about the lack of gamemastering information in Praedor. In Stalker, this is as much gamemastering information I can give you without talking about sex and that's Juhana's turf. Oh yes, think about roleplaying sex, intimacy and seduction with the FLOW system! Shy people are going to have some problems with that!
In other news, for some reason all the forums have a thread asking people to tell their 2007 experiences and plans for 2008. The roolipelaaja.fi one reads much like a dick-waving contest but given my views on the scene, I guess I should be glad there are dicks waving in the first place. Let them stand tall! Besides the dicks, also the list of relevant events for next year is growing longer. According to the very same forum (can't find the spot right now), Solmukohta threatens to have stuff relevant for real roleplaying games for a change. Now, Solmukohta has promised it before and never delivered but this time they actually have pictures of dice on their web page, so I am cautiously optimistic. However, I have to wonder about this piece here (right on the front page):
Since the first event, Solmukohta has evolved into the main venue of cooperation between Nordic role-playing gamers.
I don't know what they count as cooperation (and if Martin Eriksson is involved I am not sure I want to find out) but apart from having group sex while rolling in flour, Ropecon overshadows them in every way that counts. On second thought, that's still not a bad sales argument from them... hmm... I think I'll wait for the programme before making up my mind. Hyvinkää is quite near and I'm not exactly opposed to having more events on the topic. And the frontpage graphics are very, very, cool. At least for someone in my age. Can I have that without the text? I think I found my new desktop wallpaper.
Curiously, Eero thinks that a Finnish game designer meet could result in something other than mass murder, so he suggests having one at Oulu in March. I am not going but that's one more event. The date is not set but he says "late March", which sort of conflicts with Winter Assembly (during Easter), where I will go. Contrary to earlier rumours, Conklaavi isn't dead either since they found a new venue for it. No dates or places are out yet but I'm told it will happen. Earlier events have taken place mostly in May, so be prepared for that.
Next year, I will obviously be attending Assembly as well, so the convention calendar reads Tracon, Solmukohta (possibly), Winter Assembly, Finncon, Assembly, Ropecon... with the possible exception of Kirjamessut, there's nothing in the Autumn... Oh, yes there is! Tokyo Game Show, in early October. Exact date hasn't been released yet but I really want to go. And not just because of the show.

30-Dec-2007: Stalker Beta
After four years, countless revisions, long nights and fits of frustration, the actual writing of STALKER ended at 4.57 this morning. You can probably understand why I didn't feel like going to sleep at, let's say, 3 AM? The main game rulebook without appendixes is now 231 pages long. I expect the page count to fall with the final revision since the Gamemaster's Book feels bloated, repeating information already covered in either Player or World Book. There are still some pictures left, though, so shoehorning those in might balance it out. I still haven't got a clue as to where and when I'm going to print it but that's also the least of my worries right now. There is still at least two proofreading rounds to go through. But the body of the game is there. Finally.
I guess this is the part where I am supposed to say how the years of writing made me grow as a person. Looking at the length of my belt that's certainly true. I lost 30 kilos and regained 25 of them during writing. I also changed jobs three times, leaving technical writing and entering the videogame industry. I wrote two books, Vanha Koira and Pelintekijän käsikirja. I moved out of HOAS and bought this huge 120-square apartment with my girlfriend. I received the Golden Dragon Award from Ropecon. Frankly, I think this blog is about as old as this project so anything mentioned here "occurred" during writing.
As roleplaying games go, STALKER is highly experimental. The game system is based on what I actually do as a gamemaster in nearly every game, stripping down the system. There is an evolutive process to it, from Scorpio to Code/X to FLOW, getting closer and closer and closer to the Gut-Instinct-Gameplay that we old auteurs know and love. Actual playtesting has been sporadic at best but on all occasions the bloody thing actually worked. Also, the character creation system has been characterised as "fun" by people who don't usually play diceless, which is pretty much all you can ask for. The test adventure I ran at last Ropecon was a riot but I suppose some people still don't count STALKER as a real roleplaying game since I didn't bother with running test games with it for years and years. Then again, you could say that everything I've ever gamemastered (and Code/X in particular) was the playtesting and the FLOW is the end result.
I am not too worried, though. You don't write painfully non-gamist (and I think simulationism is kinda thin here too) niche stuff like this to make money anyway. At the start, I had two goals. First, exploring the concept and idea of an "adventurer" in relation to the rest of the world, digging into its very core without the thrills of fantasy and spaceflight. Second, paying tribute to some of the greatest ideas and concepts of modern science fiction and the inspiration behind so many derivative works across so many genres you can't possibly name them all. This train of thought has the anxiety-easing feature of giving me the illusion that a game can be a valuable thing by itself, even if no one is playing. It's bullshit but that's how the world works.
That said, I must confess that I do like the brand power of "Stalker". After Praedor, I swore I will never publish a book-format game on a stand-alone IP again. So far I have kept that promise.
My third goal sort of crept in during the process. STALKER was originally supposed to have a game system resembling Praedor's. But I wasn't happy with the way it was turning out and suddenly in 2005 the game system I had devised for Towers of Dusk, my submission to the Ropecon Game Design Challenge of that year, grabbed me by the throat. After some tweaks that became the FLOW (thanks for the name, Sam Lake). There is no better way to study your own behaviour as a gamemaster than trying to turn the actual play method and thought process into an intuitive game system. Maybe this is why FLOW really grew on me. I can see why diceless games are commercially weak (yes, even Amber) but I am also intrigued by the play process and how the players seemed to lap it up at Ropecon. I often catch myself contemplating different genre-adaptations of FLOW, such as CyberFlow.
It is interesting to contemplate the effect of my job(s) on all this. My departure from, well, algorithmic game mechanics (there is still an algorithm there in FLOW but the Player/GM input skews it to hell and back) coincides with me working in the mobile games industry. While my game design specifications at work were booming with algorithms, my free-time writing deviated away from them, into novels, books and finally a game system. Recoil, on the other hand, is not asking for algorithms but pure story and character writing. I wonder if I am going into pure algorithm games next (boardgames?). It's like I had this palette of differently coloured mana that needs to be used somewhere. Colours left after work determine what I will be doing at home.

28-Dec-2007: Universally Bad Idea
I have been buying the old CP2020 stuff left and right because of my sudden interest in the genre (and not being a poor student anymore). Basically, the bibliography of RPG supplements for CP2020 ends with Stormfront 1 and 2. They are a collection of adventures and background material drawing on everything that has been written before and trying to tie it all together into a cohesive global setting (which the CP2020 main rulebook did not have), soaking it with gasoline and setting it on fire. The idea here is that the two major megacorps of the CP2020 universe (that did not really exist as a global setting before these two supplements) go to war and it erupts into a kind of World War Three, dragging in almost everything and everybody. Eventually the war crashes the world and the Soulkiller program crashes the net. All the old heroes are dead and the old setting can be tossed, making way for the piece of crap also known as Cyberpunk 203X.
I get a strange sense of deja vu from these books. Stormfront was published in 1997 but where have I seen this development before? Oh yes, Traveller. The most elaborate and well-thought out classic science fiction gameverse that is still out there was thrust into the Rebellion War with MegaTraveller in 1986. At the time they didn't intend to wreck the setting and for the most part the line of supplemental material and canonical history that followed was well-thought-out, complex and believable. But at some point they lost the thread and decided on a setting-wipe, the result of which was the hopelessly buggy and infuriatingly stupid Traveller: The New Era (before Cyberpunk 203X I would have called this game the worst premium RPG I've ever come across). The Rebellion War ended with a computer virus taking over old technology and reducing the Empire and Humaniti (not a typo) into barbarism.
To their credit, the GDW allowed almost a century for the sweeping cultural and technological changes required by their new moronic setting, while Talsorian shoehorned even more profound changes (the corruption of history, the birth of the new subspecies) into roughly a decade. In any case, with Traveller, the end result was a crippled setting loaded with stupid ideas only an American Neoconservative could love ("hey, let's invade other nations and force-feed them our culture and political system since it is so fucking superior"). The GDW staff fell so much in love with this horrible idea that it also made its way into the first post-GDW iteration of Traveller, the T4 (or Marc Miller's Traveller; now there was a broken game system if ever I saw one). Also, the sheer production quality of Traveller goods took such a nose-dive that I thought I'd never see anything like it.... until Cyberpunk 203X topped even that. Looking at the difference between the CP3 and the Stormfront books I can only wonder what the hell happened to the company in between.
Stormfront books make an interesting read but also raise another important question, one that has vexed me throughout the CP2020 product line. Where's the punk? Even before the supplement, the most radical edgerunner was expected to work for the corps or the crime syndicates at least on a freelance basis. With Stormfront, things go one step further: Edgerunners join a Corporate Army and the United States government is the cool-headed, reasonably good guy in all of this, right down to its conspiracies and elitist interest groups. I can hear the cyberpunk authors out there rolling even if they are not in their graves yet. With an incredibly torturous logic, they even try to give Rockerboys a role in all of this and then close off the second book by killing off the characters introduced in the main rulebook, like Johnny Silverhand. Come the back cover, the CP2020 setting is supposed to be dead and in 2006 the 203X universe finally replaced it... assuming you are into drugs and can treat the traumatic experience of reading it as just another bad trip.
When it comes to setting wipes in RPGs, I would usually accuse the publisher of greed and wanting to sell all the supplemental material twice over. In Talsorian's case I think they were, and still are, just plain stupid. Pondsmith's vision of cyberpunk was thrown out of synch as the genre went out of style and cyberpunk elements were adopted into science fantasy works like The Matrix. On the face of it, proper cyberpunk is just one scifi niche genre out of many. Breaking out of this box and encompassing more than its assigned niche broke the game. As for the reason for the piss-poor production quality that now seems to characterize the entire product line, your guess is as good as mine.
In a broader sense, setting wipes are a bad idea. If you must have a new setting, publish a new edition with the alterations you wanted to make, OR start an entirely new product line. Do not try to shoehorn a new setting into the same timeline with the old one when you are changing fundamental things like the laws of biology and physics in the process (that's "cosmology" for you fantasy RPGers)! Also, with an altered setting (WoD, anyone?) you can do new editions on supplemental material as well, building on existing work and ideas. With a setting wipe, you are back in square one regarding product development. Traveller: The New Era was a painful example. The setting wipe killed off 20 years of development, ideas and fanbase-generated content. Coming up with anything that could replace it within the scope of the rulebook release was impossible from the start. What the GDW forgot is something I have tried to hammer into the Ropecon audiences since already before Praedor: If you are not doing Dungeons & Dragons (or Forge-stuff), setting is the IP. It is the product. It is the game. Wipe it, and it's gone!
We'll talk about the commercial lifespan of roleplaying games some other time.
P.S.
Stalker just went into page 218. Is this never going to end?

25-Dec-2007: Merry Christmas!
As much I prefer atheism, I has never occurred me not to celebrate Christmas and I find the American habit (I ran into into it this year) of wishing Happy Holidays extremely silly. In short, I don't have a problem celebrating the religious holidays of others and the more the merrier. So far the best ones have been, in no particular order, Finnish Christmas, Jewish Easter, Indian wedding and a Greek Orthodox funeral. No Muslim or Catholic festivals so far but I am ready to try. All in all, religions usually show their best side in festivities and we can all read enough about their ugly backsides in the news.
The Santa brought me chocolate, a Conan RPG, a novel by Taavi Soininvaara, a test to see where my genes come from on the global scale, pottery, both WW2 war films by Clint Eastwood, a medieval cookbook (Olde Hanse variety), movie tickets, a backpack, warm socks, Irish Cream... pretty much all I need to cope on a deserted island.

21-Dec-2007: Cyberflow
A weblog is a handy thing to have when you feel like writing but don't really have the time and energy to do the book or the game. Just pop the editor open, write for a while and send it off. Lost the thread of thought? No problem, just pick it up in the next entry. I am amazed that people actually read these things (myself included). It must have something to do with whatever makes reality shows tick. This is my personal reality show, complete with biased editing, product placement and exaggerated emotional and descriptive contrast to make things appear more dramatic than they are. I am thrilled that my musings about the fate of the scene got so much attention but I don't have anything more to contribute on it. It's an opinion, that's all. I am known to have some.
Juhana asked me for a column for the next Roolipelaaja magazine. I already sent it and he gave it the green light so I guess it will be in the next magazine. Heck, 3000 characters is nothing. My average blog entry is longer than that.
I've wondered on occasion if it would be possible to make a cyberpunk RPG with FLOW rules (the diceless rules system used in Stalker). In theory, since FLOW should help diceless roleplaying escape the asylum mainstream gamers have locked it into, it should be possible to rework it to fit any mainstream genre. At least in theory. I wonder how much of the enjoyment of cyberpunk gameplay really is about micromanaging the implant bonuses. If you don't want that and instead focus on the kind of action and atmosphere you get in Neuromancer or any other seminal work of the genre, FLOW should work beautifully. You don't have the characters in those stories counting decimals, do you? I know I said I didn't want to make a competing product for CP2020 but this idea tickles me a bit. Also, the Burger Games Department of Rationalising Contrary Statements has declared CyberFlow sufficiently different from CP2020 so as to not be a competing product.
Unfortunately the Department of Reality Checks does not agree.
P.S.
Perkele. Does freeform roleplaying make people elitist pricks or is it something that elitist pricks just like to do?

19-Dec-2007: Puzzle Quest
Actually, this entry would call for a "sad face" rather than a "gag face" but I don't have one in store. So, Puzzle Quest. So far it has gotten glowing reviews from almost everywhere and why not? The concept seems solid enough: Bejeweled-style elimination gameplay (match three or more of the same symbols horizontally or vertically) as the action resolution mechanism for a lite-RPG, complete with its own fantasy world, equipment, weapons, rumours, spells... What's not to like? Well, I've never had my hardcore gamer preferences bite me in the ass this hard before.
Puzzle Quest felt like it had bridged the gap between hardcore and casual: After all, why would the abstraction level of the puzzle system be any greater than that of dice rolling? I am not sure what happened next but after four days of intermittent playing I began to dislike and eventually hate the game. With a surprising passion. I don't think it is fair to blame the game but something in it just rubs me the wrong way and after a while it turned into scraping. I want my casual games quick and easy, over in five minutes. And I want the games that need time and dedication to be hard and/or complex, or "hardcore", as the industry calls it. Those are becoming scarce because while hardcore topics are still out there, the game content is being dumbed down. I've been looking into obscure games from the east to find good throwbacks into the System Shock days but so far the only recent release that comes close is S.T.A.L.K.E.R.
In better news, STALKER The Roleplaying Game is proceeding nicely and I actually managed to piece together a working-if-not-fancy sketch of Toulouse. Of course, being this close to completion it always feels like the last few pages will never get finished. After that it is proof-reading time (I have a vague fear that too much of the player book information is needlessly repeated in the gamemaster's book) and then it's off to find a printing service that doesn't screw up all time. I am taking a few liberties with Toulouse and anyone who's been there can poke holes into my description but what the heck. It's a game setting and therefore it is anything the gamemaster needs it to be at any particular moment.
My recent entry on the gloom and doom hanging above roleplaying games as a hobby has sparked a discussion thread in roolipelaaja.fi and a response from Mike, the Official Optimist. He published his email to me in the thread so you can check it out. I don't agree with what he is saying but I love him for saying it. Frankly, when it comes to attitude and sheer faith in the future, the scene could use a few more Mikes (while a few more Burgers would spell disaster). But I don't think the hobby will die. It will simply return to the shadows of geekdom it once came from, with numbers to match.
As for the claim that roleplaying games should evolve... well, we've all heard that before from various corners. Sure. Fine. Go ahead. However, only Mike has his sales projections go into the thousands. For the rest of us, writing RPGs boils down to A) personal inspiration and B) motivation. Nothing and nobody (apart from a big wad of money) can make me write an RPG that I wouldn't like to play. Now, being Old Skool, my gaming style tend to draw on literature from the relevant genres (Code/X being the exception that makes the rule, although you could call it "pulp survival scifi-horror"). That also describes my audience and so far it's been there for me. When it comes to audiovisual game writing and design (my day job), my preferences are different from the start. I want a shooter/action game with sandbox-gameplay combined with a strong story and a distinct setting. And I am proud to have pulled that off even in mobile games.
P.S.
Looks like we found "the few more Mikes" I was hoping for.
Never give up! You hear me? Never!

17-Dec-2007: Disconnection
I just got back from Stockholm and brought with me a load of Christmas presents and a nasty bout of flu. Flu won't kill but if it sets of pneumonia (like it usually does at some point during each winter), it gets serious. Scifi bokhandeln is my regular stop and as usually I first checked out the Swedish RPG shelf. Eon seems to be on the wane and Neotech was nowhere to be seen, although fortunately the Neogames website told me that Neotech 3 was in the works with an indistinct schedule. They have new horror game out, Noir. I also browsed through En Garde! It is an RPG from 17th century Europe and possibly a contender for Miekkamies if ever do something on that line again. Now I think myself Old Skool, but looking at En Garde! I had to concede that there is a limit on how "old" I can go. En Garde! went past it and would have been cool shit in 1984. Note that this is based on a "vibe" and not a read-through but my vibes are usually pretty good.
Mutant is either doing strong or someone is throwing off money in the form of hardcover RPG supplements to their obscure Sweden-specific RPG. Mutant has many cool features but I have trouble taking it seriously. The world is whacko, with humans, "furry" mutants and "cute" robots as player characters. The art is something you'd expect from a children's book, except for some blood and dark tones here and there. Technology is toy-like and all the bad cliches of a mutant-infested post-holocaust future and embrached with an almost mischievous glee. Being a fan of the genre I'd love to like this game but... meh, it is not a bad game. It's just not for me.
I am enjoying my recent cyberpunk(ish) inspirations to the full and instead of throwing our fat butts around in the disco on this cruise, we stayed in the cabin creating characters. I decided to give out 60 attribute points instead of 40 and everybody starts with up to 2000 creds worth of cybernetics. The rule for skill cost increasing to 2 per point after 5 worked beautifully and the lifepath generating system was as good as ever. Using Mekton guns cuts off the extreme ends of the weapon damage scale, which was good and nobody wears visible armour if they don't want the corporate secspecs testing their guns on it. The character in question is a bounty hunter (my setting equivalent to a cop) with netrunning skills (and the "Interface" special ability) to give him an edge over competition. I'm really happy with the result. With slight rule mods and an auteur GM who knows what he is doing, CP2020 is a beautiful game. I wonder if I could buy it off from Talsorian when Cyberdork 203X finally does them in? I really, really, don't want to write a competing product.
Coming home (and down with the flu), I sat down to finish Stalker. I still have a good deal of illustrations in store for the remaining pages, so I'll hope to finish it in a lighter, almost picture-book like style. Laid out in my usually crammed-up fashion I'd give it a page count of around 160 but with the more spacious style I'm using now the number runs at 209. Still 11 pages or so to go but I added three pages already today. If I can keep it up, we'll be in the proofreading part right after Christmas. Now where the hell am I going to print this? I'd like to give it hard covers but I am not increasing the print run for it. Also, if the price tag goes over 30 it's going to be a problem. And I need it fucking over and done with! I have a novel to write by next spring.
Jiituomas suggests that I want Sope to continue his hilarious webcomic Piippuhyllyn manifesti out of fear of being excluded from the Finnish RPG scene. I don't think the webcomic makes any difference one way or the other and if it did, the conclusion would be that my ties to the scene must have been flimsy to begin with. My reasons for liking the comic aren't really rocket science: I'm being narcistic (I guess that goes for all of us RPG authors). The comic is a parody that portrays us and our values regarding gaming in an amusing but also sympathetic light. Also, I get egoistic pleasure from the thought that someone I don't know thinks I am worth being included. In Ropecon 1996 somebody drew a satirical picture of me and taped it to the wall in Paasitorni. Unfortunately it got tossed out with trash during the post-con clean-up but I've always hoped that it or its maker would turn up again. I'd frame the picture and buy the artist a drink. This time I have the pictures and I have met the artist, although he couldn't hang around after the Motörhead concert so buying him a drink will have to wait for another day (Ropecon 2008, probably).
That said, I do a have problem with the Finnish RPG scene. Namely, I feel like the scene isn't really there anymore. The hobby is shrinking and all the circles are getting smaller. Majatalo.org and roolipelaaja.fi webforums are the two primary mediums and they both see less than one relevant message a day (it is like watching the demise of sfnet.harrastus.pelit.rooli all over again). While Ropecon attendance is on the rise, the proportional and I fear the absolute number of roleplayers attending it is decreasing. This is affecting pen&paper relatived programme and activities as well as there is only so many events even Eero can run on his own. Elsewhere, LARPs are having real trouble finding male players and while I don't larp, the kind of super-games that still got me excited in the past are lacking (I guess EAD was the last of those). Mirroring trends elsewhere in Europe, RPG books have been pushed to the back of the store in Helsinki Fantasiapelit. Both the market and the money are bad and getting worse. If somebody is writing something new, it is either Forged or vaporware.
I am lamenting the state of the Finnish scene here but trend is global. The most recent guest of honor was a case in point: Robin Laws is on the map because of Over The Edge and that was published in 1992, fifteen fucking years ago. Everything since then is peanuts. This not because the games would be bad but because the global scene isn't really there anymore. The industry has shrivelled and fan-based web supplements are becoming a thing of the past. My guess is that D&D 4.0 will be the last of its line. Future iterations of that IP will all be digital and come with all the inherent weaknesses of the medium.
Losing the scene is directly affecting Burger Games too. I am not in this to make profit but I do expect to gain: attention, community, sense of accomplishment, fan mail and questions, the pride for having created worlds and tools enabling others to create unique experiences and storytelling art. I don't mind losing money but if I lose that, it's over.

12-Dec-2007: Holy Shit(s)
Whatever the flaws of atheism, at least you have to think things out by yourself. Also, not believing in gods or demons tends to work wonders on your fear of witches. I don't know what to say about this (apart from something that would land me in court for inciting religious/ethnic/racial hatred), so I'll quote someone else instead. I have this old friend who's been around (perhaps a little too much). He used to say that "not being a racist is a sickness that 5 years in Nigeria will cure". I didn't believe him at the time and still haven't lived in Nigeria but maybe he had a point.
Seriously, if you are planning a witch hunt and I'm there within reach of anything that can be used as a weapon, don't!
On much better news, Motörhead threw a gig in Helsinki last night and it rocked. I've seen them before at Kaapelitehdas but there the space was so small or badly shaped that when they turned up the amps, acoustics just broke down. This time it was at Jäähalli and the acoustics held. They play really loud (you'd have to hear it to believe it) but at some point something snapped in my head and pulled out by ear plugs. That's when I learned what Motörhead is supposed to sound like. And it was divine.

11-Dec-2007: Old Skool 'punk
Alright. With this much interest I guess have to run the cyberpunk(ish) adventure I've been planning as not one but two foreign workmates have asekd for it. I've always wanted to run a game to work colleagues but never really got the chance since Wapit. There haven't been enough old roleplayers around since then. I am old and enjoy having roleplayers from roughly the same age bracket around me. I have nothing against pampering noobies but when the campaign is something I myself am ambitious about, I pick the crew. Even so, Ropecon gamemastering experiences have been great for these past two years and I plan to keep doing that far into the future.
All that said, my attempts at Cyberpunk since the teeny years haven't exactly set the world on fire. I had high hopes for a campaign I had drawn up for Alter Ego members at the turn of the century but it backfired. Somehow I lost the thread of what I was doing and it was pointless to continue. In retrospect I probably could have still winged it but ran out of guts. Yeah, a screw-up of epic proportions and it really got to me. After the successful mega-campaigns of the nineties I was suddenly and brutally reminded of my own mortality. This might seem funny to you but it took this long for me to recover and try again, even though I've always been interested in the genre (which pretty much died in the meantime). Of course, wanting to do it in English and in a completely original setting pretty much confirms I'm insane.
Technically, you could say that I am running Cyberpunk 2020 but this would go against my own statement of "setting makes the game". The setting is very different and I am taking the scifi aspect quite a bit further than the original. This is the "street scifi" genre I mentioned in Pelintekijän käsikirja. Unfortunately that is about all I can say about the setting because I also plan to use it for other projects and need to protect the IP. But just to tip you off, I was pretty impressed with Ghost in the Shell 2: Innocence... Can't understand why it has been rated so badly. And seeing Ergo Proxy didn't hurt.
Rules-wise, I can tell you more. I am happy with the skill list of CP2020 but most of the old roles have to go. Taking a cue from Mekton Z and Cyberspace (ICE), I am reworking the role list into what actually could be playable in the same party. The old career abilities list is also being reworked and renamed "edges". They are no longer automatically part of any career and the list is edited (and extended) to have all sorts of edges deemed suitable for the setting, like having invisible helper-AI follow you around in the Net or a few edges bordering on supernatural (my old techno-shamanism fetish got better of me again).
Players get 40 points for their stats. With the human average dragged down into 4, this makes them slightly superior, especially if players go easy on Luck (which ordinary people do not have at all). They also get 40 points for their role skills (that can also be used for edges at double cost) but skill levels above 5 cost 2 points each. This should put a lid to the "world champions" groups you used to have in the vanilla CP2020. Cybernetics are as before, except that apart from implants specifically designed to boost BODY (Keho), the stat loss is divided between EMP and BODY. I like my cyborgs quirky but not sociopatchic (that's EMP loss). I also like them sick, almost like living dead if they take it too far. They have the superior abilities their implants give them but what remains is a sickly, withered sack of meat that is almost insane from the lack of EMP.
The gear list combines CP2020, Mekton Z and Cyberspace where applicable, helping to push it towards full scifi. I am using the Mekton Z weapons list, so there will be ray guns and stuff. The old problem of everybody being armored up the ass has a simple fix: anything that's visibly an armour is no-no, at least as far as the local enforcers are concerned. In practise, this should keep the body armour levels at and around 10. Also, Mekton Z guns do not go into such extremes of the damage scale and that appeals to my sense of realism.
Netrunning is the old problem for Cyberpunk as it effectively splits the party. Now, picking almost any electronic system is technically netrunning but the user does not have the out-of-body experience. Instead hacking feats are like spells cast into the environment ("scramble cameras", "open doors"). Some of them can be done wirelessly but I just like the headplugs too much to drop those. By the way, small connectors at the wrist won't cut it. They have to be on the head, or somewhere along the spinal column. Guys diving deep into the 'Net do exist but they are all NPCs, and powerful ones at that. Well, you have to be. Otherwise you're just a meatball with a cable coming out.
Other than all that it is Old Skool 'punk.

09-Dec-2007: (Mis)Understood
Richard "Lord/General British" Garriott continues his crusade against reality and common sense by claiming that the large number of beta subscriptions for Tabula Rasa might have damaged its sales. I've already stated my opinion on Tabula Rasa having played the beta myself and while I briefly considered trying out the retail version, the stumbling block was its total lack of new ideas. They have basically taken a third-person shooter interface and pasted it on WoW (complete with spells), in the context of a backstory that would have been the most stupid of its kind in the whole universe if Hellgate: London wasn't around.
Frankly, after looking at this god-awful-mess of MMOG development from within the industry the overwhelming sensation has been "this is not going to work". World of Warcraft has probably 10 million subscribers by now and makes over 500 million bucks of pure profit a year. Having tried it I have to say I whatever makes it tick doesn't tickle me, but the sums involved are so huge that everybody and his cousin are now developing MMOGs in the same vein. Apart from South Korea, where any multiplayer game gets an audience in the millions because the whole nation is insane, they are failures. When you have blown 50+ million on a game development budget with a big publisher breathing down your neck, anything short of a WoW-level success is a flop.
This has lead to very strange things financially, the most prominent of which is the fact that the dinosaurs of the business are still around while mammals are dying out. EverQuest 1 is still doing better than its successor and Asheron's Call 2 actually died of while Asheron's Call 1 is still doing okay. Runescape makes my eyes bleed but is one of the most profitable MMORPGs out there. Ultima Online is still around. Anarchy Online remains a nice little sideshow while the developer is preparing Age of Conan. And Neocron is around, although I suspect what keeps it going are government subsidies. The 2D isometric/ top-down retro game Puzzle Pirates racks up more profit than its entire development budget each month. All their subscriptions run in in tens or at most in the low hundreds of thousands. EVE Online is touted as one of the most successful MMOs out there, yet its subscriptions run at 200K.
It is all a shitload of money moving around but the premium studios don't care. Instead, they are making their own WoW's which means they are screwed if the returns are not immediately on the same level. Who cares if World of Warcraft was based on a highly successful series of stand-alone games? Who cares is WoW subscribers actually represent something like 80% of the entire available customer base? Who cares if the niche is already occupied and the financial, social and time investment the players have made by now means the only way of making them jump ship is to offer them free drugs and prostitutes? As the flops stack up, it looks like a low development budget is the best guarantee of financial success. Of course, venture capitalists would have none of that and only another WoW will do.
If you remove South Korea (Lineage games) from the equation, a scary picture emerges (although statistics are really hard to get now that mmogchart is dead). WoW has more than twice the subscription base of its closest rival, Guild Wars, that again has more than twice the subscription base of its closest rivals and so on on. Things start to level out at 100K or less and the games actually developed for that kind of numbers are doing (and often playing) great. But on the high end of the budget scale, train wrecks keep piling as Fools try to unseat the King by dressing up as one (and screwing up the design won't help). So how do you depose a king? Here is a tip, courtesy of... "snowstorm". Bring a Conqueror (a well-designed title based on themes you know and love) at the head of a Huge Army (a vast pre-existing franchise fanbase from earlier games).
Any of this ring a bell?

06-Dec-2007: Independence Day
I am always looking forward to Finnish Independence Day for the same reason as everyone else: it is a national holiday with that Sunday-like air to it that makes you sleep half of your sleep deprivation off at one go. Everywhere else a day like this would be marked by fireworks and merrymaking. Over here, people are glued to their television sets to see if the guests at the presidential palace make it through the rainstorm outside without ruining their hair. Actually, I like the presidential reception: it is the one bit of colour and glamour in an otherwise completely watered-down holiday that leftist radicals are still trying to kill off even though the Soviet Union collapsed years ago. My friend Vera Izrailit says it is worth celebrating to be rid of Russian rule since Russia sucks. Reading the news and watching the Nashi (the Putin-Jugend) interviews on BBC, I can't but agree. Hooray! Now where are my bloody fireworks?
I've been looking into cyberpunk a lot lately and not just because a British coworker asked me if I could run something like it in English. Other reasons are classified, I'm sorry to say. But I have this setting in mind (for various really cool reasons) and would love to try it out in a couple of adventures... and the next thing I know is that I am writing down not just the setting but an entirely new rules system for it as well! There are some perks to being me but the compulsion to write your own system every damn time you want to do something is not one of them! I have perfectly good rules for it on the shelf but writing one more is uncalled for. Actually what makes Cyberpunk 203X so god-awful horrible is that 2020 works fine with slight modification and the Mekton Z rules (which I consider the purest form of the Interlock system) work even better. Fuzion system is a disaster, although compared to the 203X setting it still stands out bright like a rotten tomato against a dunghill.
I am going to run my Cyberpunk adventure using a combination of Mekton Z and Cyberpunk 2020 rules and gear. I am also going to nail my right hand to the workstation table so that I can't write my own system for it and therefore actually have time to make the bloody adventure before running out of steam. I'm starting to think that's exactly what I ought to do after getting Stalker out of my hands: put my creative energy into running roleplaying adventures and writing my upcoming novel instead of yet another game. I don't think I am cut out to write adventures for Roolipelaaja, though. I can give a list of my memory references but you'd need a printout of my brain to make it work.
Speaking of Stalker, I do have the map of the Zone of now. It is stylish, if also largely blank, and serves its purpose. Smart gamemasters will also take printout of Google Map with them to the game session but putting one into the rulebook would be a copyright infringement (copyrights on maps and satellite photos are weird). But I digress. With the map available, there would be 10-20 pages of writing left and then it's done. Part of those pages will be adventure I ran at Ropecon. I am hoping to show the finished book to the public at Tracon in February and of course will be talking about it in Ropecon. If you, your company, your game or your mother would like to get their ad into the rulebook (much like they are in Praedor, send them over). I usually do it for free but if there is no synergy whatsoever with Burger Games or the scene as a whole, I will send you the bill.
Speaking of other games, I got fan mail for Mobsters again. It's been a couple of years since the last one. Some American dudes are setting up a chat RPG based on Mobsters and asked if they could basically produce their own rules set. I agreed as long as they credit the source and spread the word about Mobsters which they promised to do.
P.S.
If you are wondering about the www.kiva.org banner on top of the page, they're not paying me for it. I am paying them, or rather, lending money to some people there. I am helping out a carpenter in Iraq, a house painter lady in Samoa, an Internet Cafe keeper in Tadzikistan... Technically, once the loan has been paid back I could take my money out of www.kiva.org but I am planning to keep it there and keep adding a little over time. This is the kind of development aid that I approve; helping people to help themselves.
Anybody else a fan of Ergo Proxy?

03-Dec-2007: Cyberdork 203X
My opinion on Talsorian Games' Cyberpunk 203X (or "v3") is already well documented right down to the Roolipelaaja magazine (I rated it 1/5 in my mini-review). Having effectively pushed the ailing genre into its grave with the unbelievably shitty core rulebook, they are now filling the pit with cement with their new web pages and a promise of supplements. I know that Pondsmith used to write about the death of cyberpunk in his blog. I can only conclude that he has now decided to put it out of its misery once and for all.
What am I talking about? Well, I went to see the website of what used to be perhaps my favourite RPG publisher after a long pause and this is what I got. On the positive side, I now think the Burger Games website absolutely rocks. The "Falkenstien" typo on the left just screams quality and the choice of colors and layout takes me back to the early 90s when everybody thought their twelve-year-old son would be the right choice for a web designer. After publishing a core rulebook illustrated with black-and-white photos of modified action figures, Cyberdork 203X seems to have progressed to incredibly shitty CG art. Then I clicked the Cyberpunk link on the left and my eyes exploded. Bad layout! Bad! Bad! Bad!
The main page allowed you to access a preview of a coming Edgerunner supplement, that strangely enough was not accessible from the game pages. Edgerunners being the only AltCult of 203X that could possibly work and incidentally also closest to the original Cyberpunk concept, I browsed it through and got this page. Now that is just embarrassing and gave me the idea of "Cyberdork" for obvious reasons. As a cherry on top even the text that goes with this incredibly crappily laid-out page is completely at odds with what we are seeing in the picture. Where is the glitter they're talking about? Where's the crome? Why are the women wearing swimsuits made of leather? Why does the man have a codpiece the colour of shit? I fucking work in a place that makes dynamic, interactive, 60-frames-per-second computer graphics that kick the shit out of this static-infinite-rending-time-bowel-movement of a CG pic.
Not that the preview was too convincing even without the picture... and I know I shouldn't nitpick but after all this the "Erratta" they have on their product pages is almost too much to bear.
Today, cyberpunk is part of and often merged with the mainstream scifi but it is not dead in any sense of the word. It is doing very well in videogames, okay in scifi movies and new books crop up every now and then. The popularity of Japanese anime and manga may well bring about its renaissance, especially if we let go of the hard scifi angle a little (Ghost in the Shell in its many incarnations just refuses to drop down and die). In roleplaying games it is withering but not any slower or faster than the rest of the hobby. Love it or hate it, at its height Cyberpunk 2020 in Finland widened the hobby outside pointy ears and even made it cool for a while. Even now, people who would never confess to being roleplayers and really don't look like the type have fond memories of CP2020 or Shadowrun.
It's not dead, mister Pondsmith! But you're trying to kill it!